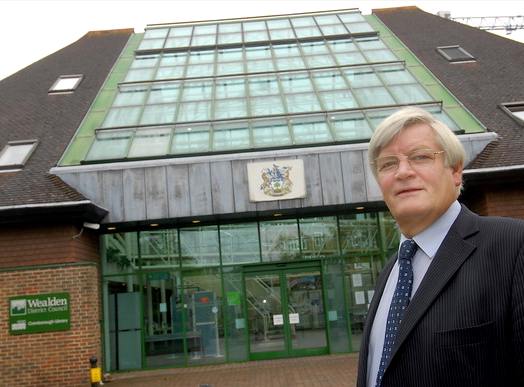 IS HE OUT OF TOUCH - Councillor Robert Standley is still the Leader of Wealden District Council, many are now saying, after (probably) too many years in office to be in touch with what is required for the sustainable future of Wealden residents.
Under the lead of Bob Standley, as he prefers to be called, Wealden have adopted an enforcement led approach, rather than a more helpful negotiation first approach. Such tactics are not sympathetic to a circular economy, where most planning matters can be resolved by talking about ways that compliance might be acheived.
Wealden District Council is the local authority responsible for protecting the historic built environment. They owe the nation a general duty of care in this respect, but so far have not compiled a Local List' of buildings of historic interest, where other local authorities have. We wonder then about their priorities?
It is alleged that this Council have spent more than £500,000 five hundred thousand pounds of tax payers money arguing that the generating buildings were not what they are. This was up until an independent Report was commissioned by East Sussex County Council. Since then they have refused to fight on that score or put the record right.
They are accused of institutionalized discrimination, where it is alleged that for many years they have been using their authority to secure the property for near neighbours, rather than assist the occupiers with their conservation efforts. Such an agenda violates the Article 14 of the European Convention of Human Rights.
As a Council, they have failed to secure affordable housing, remaining some 20,000 units short of the targets set by the Secretary of State. This comes down to a massive burden on young families who are looking to buy their own home at locally affordable prices.
It appears to us that Wealden are still in an Empire building phase and completely out of touch with the move to sustainability and the Circular Economy. The result of such an: "I'm alright Jack" approach is that many generations to come will remain financial slaves to private landlords, where rents are then paid out of rate payer's money for housing benefit for low income families. Again, nobody seems to have heard of the Sustainable Circular Economy in the Wealden district. Rather it is money for the few wealthy landowners at the expense of the many workers.
England, or rather the United Kingdom is thus the land of inequality and oppression, rather than a land of opportunity and this is something that all political parties should seek to redress, whether: Conservative, Labour or Liberal Democrat. Failure to re-balance the economy is likely to separate, rather than unite the Kingdom. Simply put, Great Britain is no longer great where Councils remain a law unto themselves and wholly unaccountable for their misdeeds.
Fortunately, a good deal of our heritage remains despite the best efforts of local politicians to ignore their duty in respect of the historic built environment.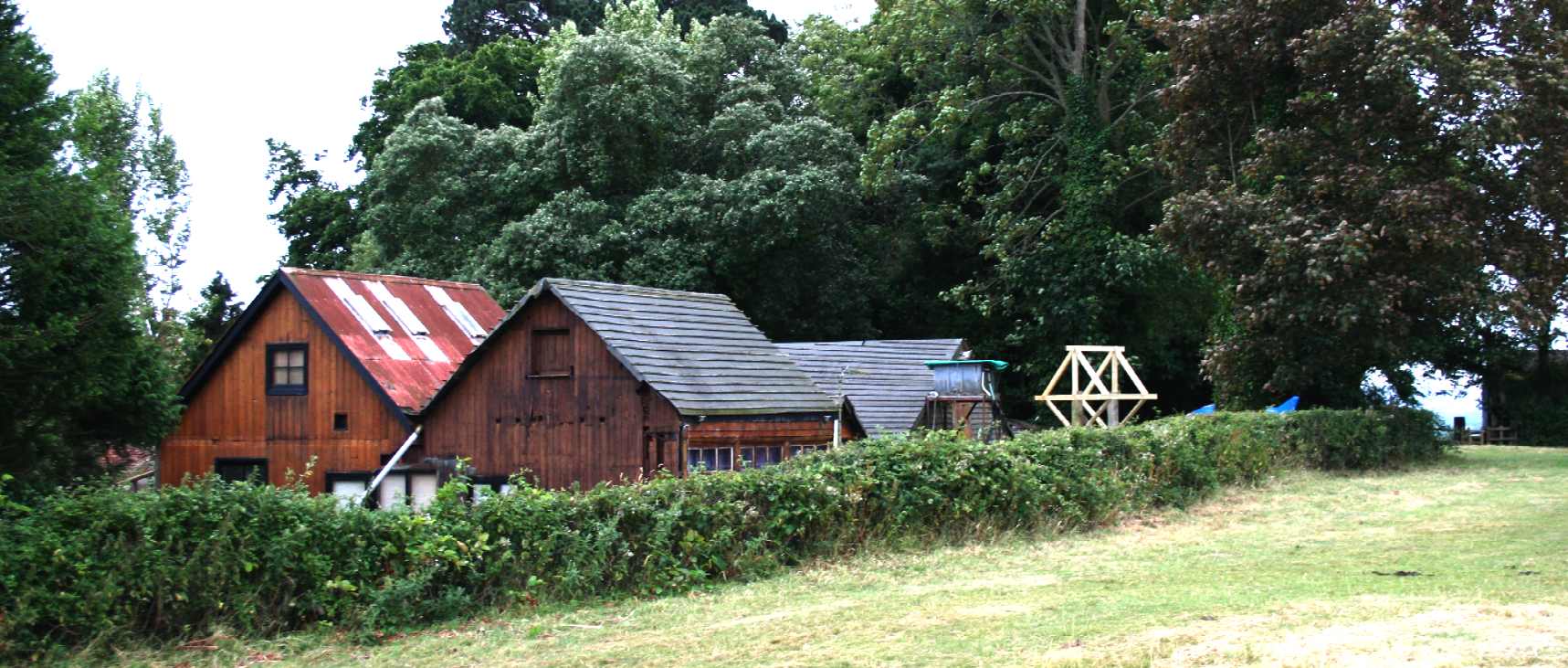 MONUMENT AT RISK - The main generating buildings when in need a new roof and other repairs. The felt roof was a temporary measure to prevent water ingress, where privately owned historic buildings are not considered to be important enough to warrant help from the Heritage Lottery Fund or Historic England. A third range of the twin gabled building is missing where it is taken down to remove the large gas engine inside, but not returned to the original layout because of World War Two. Planning permission is not required to re-instate as this would constitute a repair, but in any event Permitted Development rights allow up to a 50% percent increase in area if the height of the original building is not exceeded. The Trust is considering full reinstatement, subject to building regulations being waived to enable an authentic reconstruction in wood.
Wood is a wonderful building material. Pound for pound it is stronger than steel. Wood locks up carbon dioxide to help combat climate change and is a renewable resource that can be used to build the most beautiful buildings.
LINKS
https://historicengland.org.uk/
http://www.english-heritage.org.uk/
http://www.sussexmuseums.co.uk/
http://www.museumsassociation.org/
http://www.english-heritage.org.uk/
http://www.thekeep.info/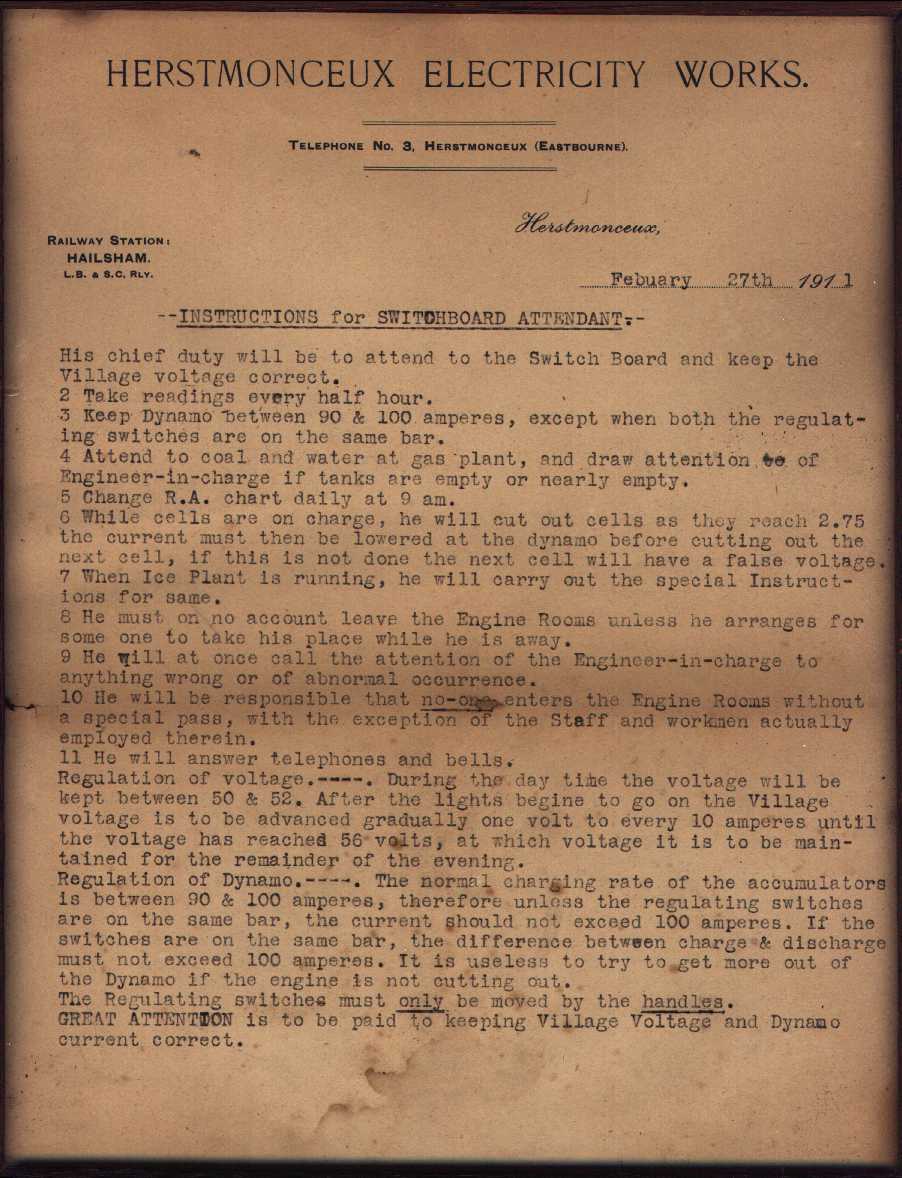 ANTIQUE DOCUMENT - This is an amazingly rare find, a document dated from February of 1911. These are one of a series of instructions to the engineers who were operating the generating machinery in Lime Park. You may notice that in addition to generating electricity for the village, that plant was in situ for making ice. Luxury indeed in 1911.
HERITAGE INDEX A - Z
CAMPBELL HALL - BLUEBIRD ELECTRIC CARS - BE1 - BE2 - BE3 - BE4
GAS ENGINES - COAL CONVERSION, INTERNAL COMBUSTION
OBSERVATORY - HERSTMONCEUX CASTLE
SOLAR LADY - STATUE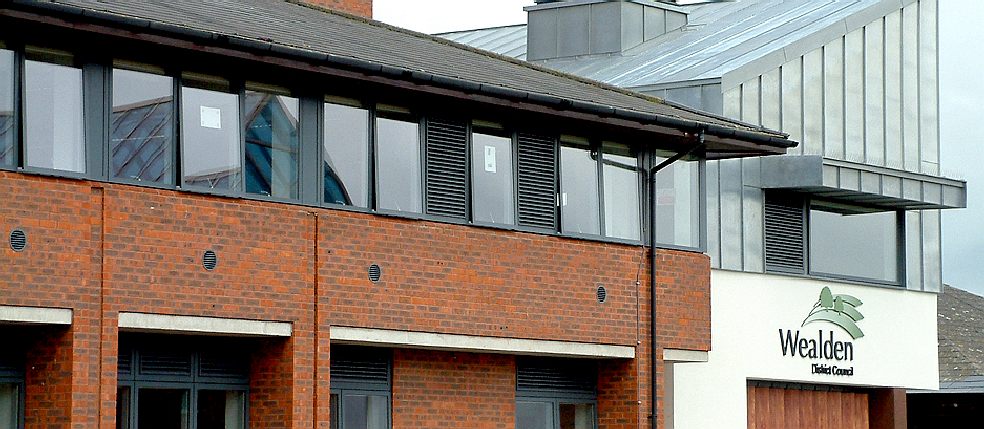 FRANKHAM CONSULTANCY GROUP - Wealden District Council is implementing the amalgamation of its Crowborough and Hailsham sites, to put into practice a Programme to ensure prioritised quality services might be delivered. At the core of this strategy is the refurbishment and extension of the Vicarage Lane Headquarters building in Hailsham, East Sussex.

The existing occupancy of the mid Ď80s Hailsham HQ is 234 staff accommodated in cellular offices, hoping to achieve a 4:3 staff to desk ratio. The Councilís Vision is to promote quality of life for their staff though flexible working arrangements and to be able to adapt to keep pace with increasing public expectation such as to represent true value for money. The refurbishment contract value is £6.5 million.