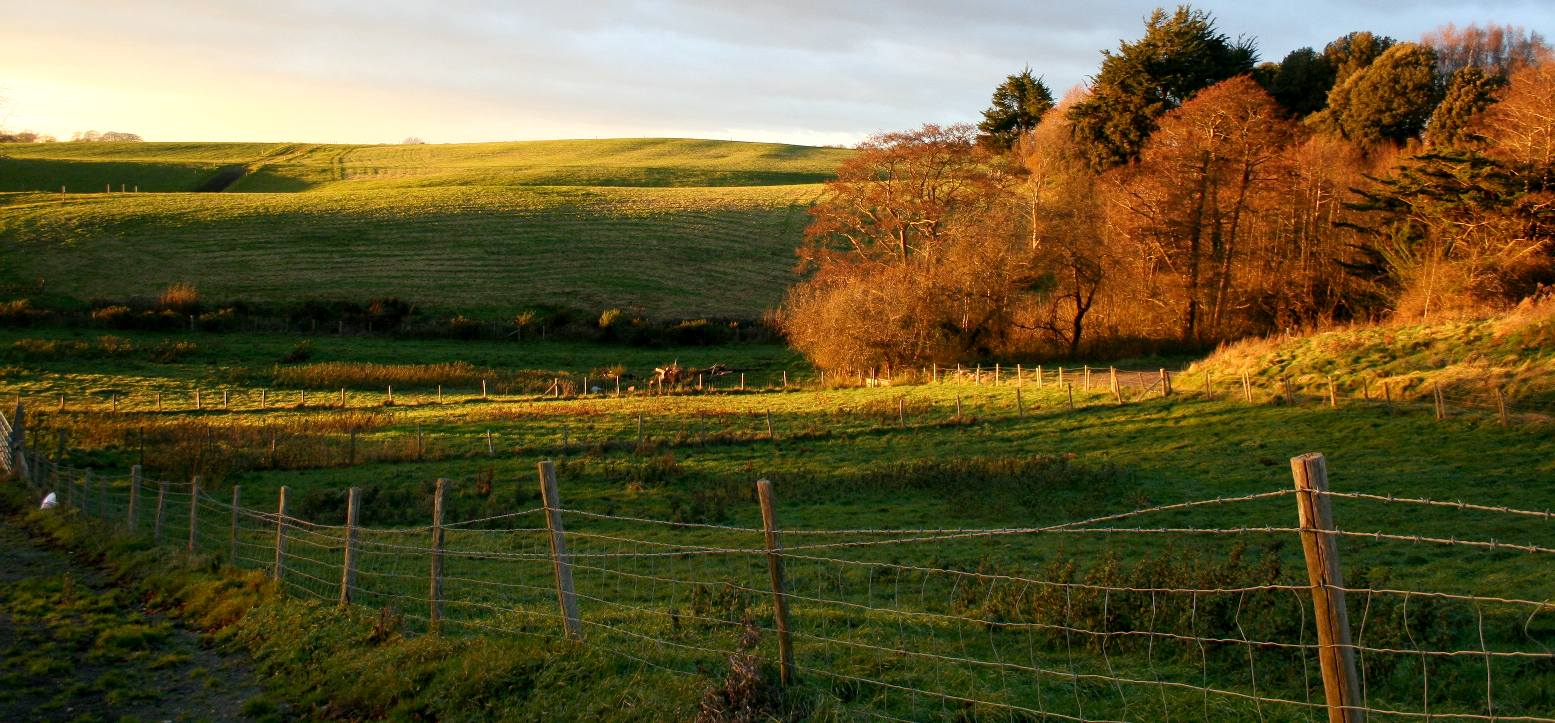 WEALD COUNTRY - The Weald area of Sussex is famous for its rolling fields and downs. This is not a particularly attractive view, but is captured because of the winter sunset that tends to make even an ordinary scape look so much better. Copyright © photograph Cleaner Ocean Foundation Ltd., December 2017.
Wealden District Council is the local authority responsible for protecting the historic built environment and reducing carbon emissions under the United Nations directives that all member states are bound by. This council owe the nation a general duty of care in this respect, but so far have not compiled a Local List' of buildings of historic interest, where other local authorities are more responsible and care about our past. We wonder then about their priorities?
Councils occupy a position of trust, when once asking for rates by way of a local tax, they are then bound by contract to provide services that the electorate expect, in accordance with the laws of the land set down in statute and in common law as caselaw. Profiting personally or pursuing any agenda that is not lawful but for gain for themselves or another associate or family friend is an abuse of office that is not only immoral but also illegal. Such impropriety must be identified and quashed as examples to other councils that they should tread lightly or suffer the consequences.
It is alleged that from 1983 onwards this Council wasted more than £500,000 five hundred thousand pounds of tax payers money arguing that the generating buildings were not what they are. This was up until an independent Report was commissioned by East Sussex County Council in 1999. Since then they have refused to fight on that score or put the record right.
Wealden stand accused of institutionalized discrimination, where it is alleged that for many years they have been using their authority to try to secure the old generating buildings for near neighbours, rather than assist the former or present occupiers with their conservation efforts. Such an agenda violates Article 14 of the European Convention of Human Rights. This Convention, the result of WWII peace agreements prohibits discrimination - one notable incident was seeking the removal of toilet facilities that backfired after Judge Dame Butler-Sloss suggested that the toilets could be re-fitted to comply with the Health & Safety Regulations 1992.
As a Council, they have failed to secure affordable housing for young families in the Wealden area, remaining some 20,000 units short of the targets set by the Secretary of State many years ago. This comes down to a massive burden on families starting out in life who are looking to buy their own home at locally affordable prices but are destined to rent and move, again and again as greedy landlords seek to extract every last penny from their properties in the UK.
This is despite the introduction of targets for affordable housing and the Climate Change Acts from 2006 and 2008.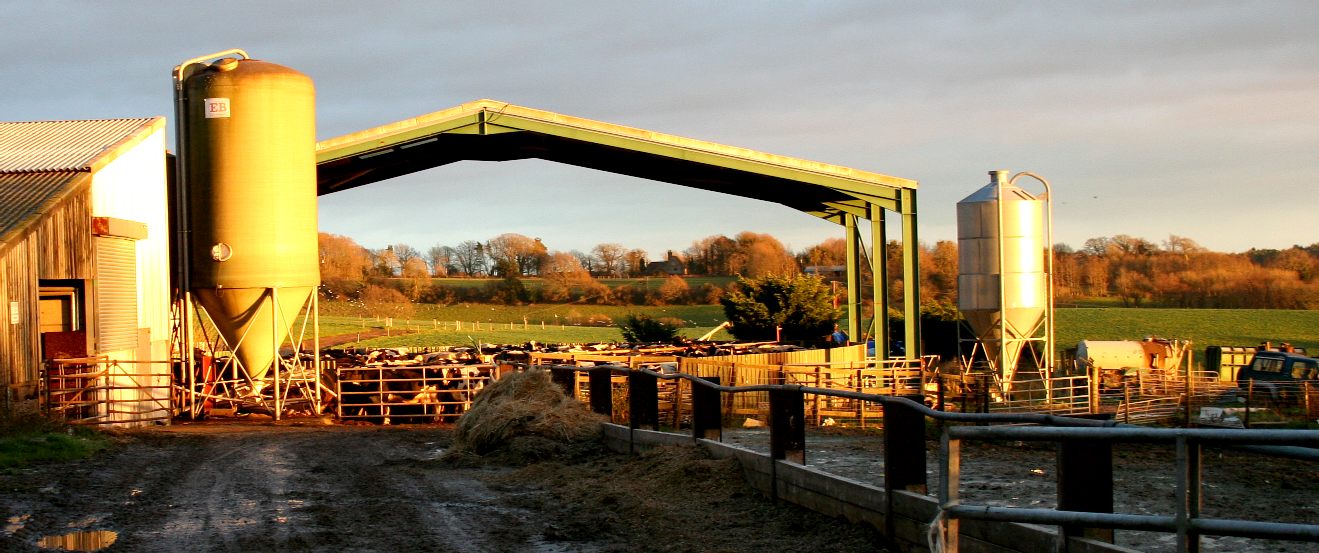 FARMING - Major producers of greenhouse gases are farms that produce meat, like this farm off Church Road near Herstmonceux. The production of meat is of course essential but should perhaps be balanced with other less climate unfriendly farming enterprise, such as fishing in sustainable fisheries and if sustainably fed, fish produced in aquaculture. Copyright © photograph Cleaner Ocean Foundation Ltd., December 2017.
It appears to us that Wealden are still in an Empire building phase and completely out of touch with the move to sustainability and the Circular Economy. The result of such an: "I'm alright Jack" approach (I'm alright Bob in this case) is that many generations to come will remain financial slaves to private landlords, where rents are then paid out of rate payer's money for housing benefit for low income families. Again, nobody seems to have heard of the Sustainable Circular Economy in the Wealden district. Rather it is money for the few wealthy landowners at the expense of the many workers - making financial slaves of this generation and the next to come.
England, or rather the United Kingdom is thus the land of inequality and oppression, rather than a land of opportunity and this is something that all political parties should seek to redress, whether: Conservative, Labour or Liberal Democrat. Failure to re-balance the economy is likely to separate, rather than unite the Kingdom. Simply put, Great Britain is no longer great where Councils remain a law unto themselves and wholly unaccountable for their misdeeds.
Fortunately, a good deal of our heritage remains despite the best efforts of local politicians to ignore their duty in respect of the historic built environment. Herstmonceux Museum is just one example of a building hanging in there against all odds.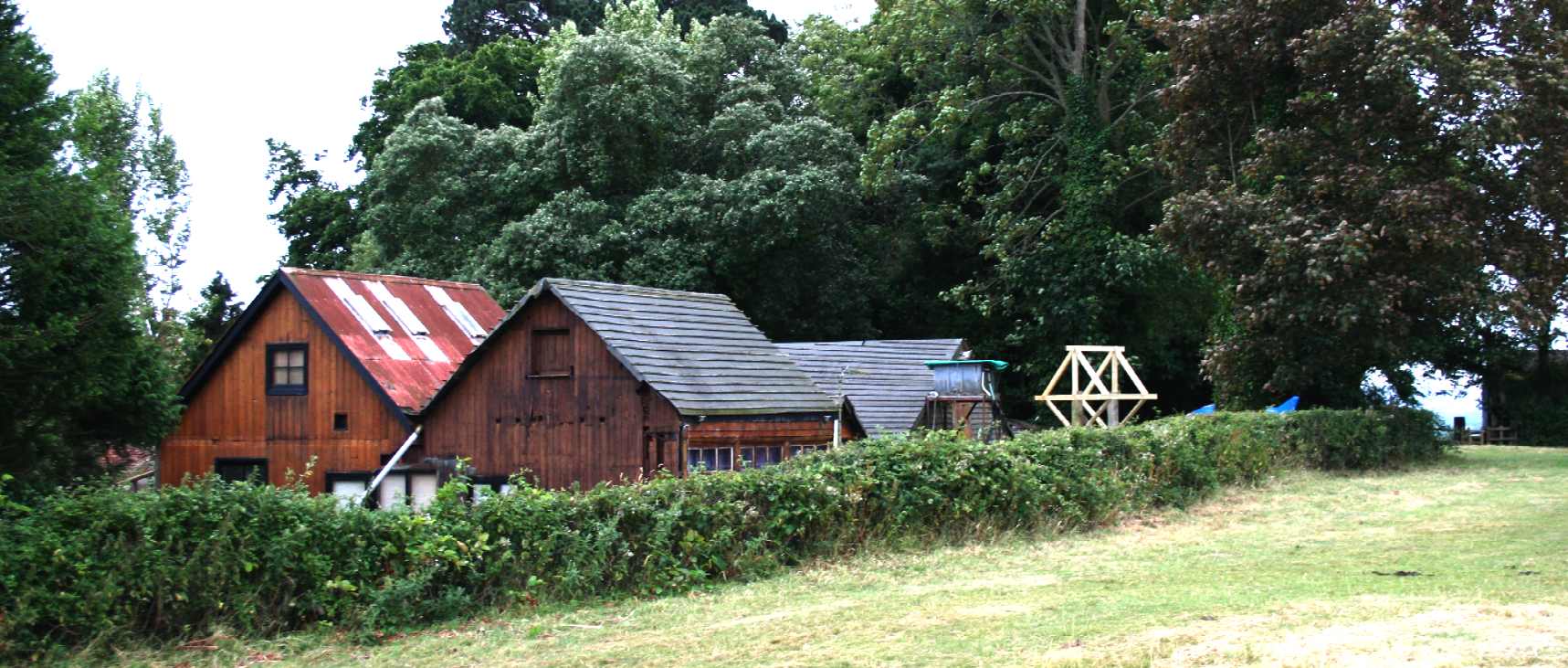 MONUMENT AT RISK - The main generating buildings when they were in need a new roof and other repairs. The felt roof was a temporary measure to prevent water ingress, where privately owned historic buildings are not considered to be important enough to warrant help from the Heritage Lottery Fund, English Heritage or Historic England. A third range of the twin gabled building is missing in this picture where it was taken down in 1936 to remove the large gas engine inside, but not returned to the original layout because of World War Two and changing priorities in an uncertain political atmosphere. Planning permission is not required to re-instate as this would constitute a repair, but in any event Permitted Development rights allow up to a 50% percent increase in area if the height of the original building is not exceeded. The Trust is considering full reinstatement, subject to building regulations being waived or explained to enable as near an authentic reconstruction in wood.
Wood is a wonderful building material. Pound for pound it is stronger than steel. Wood locks up carbon dioxide to help combat climate change and is a renewable resource that can be used to build the most beautiful buildings.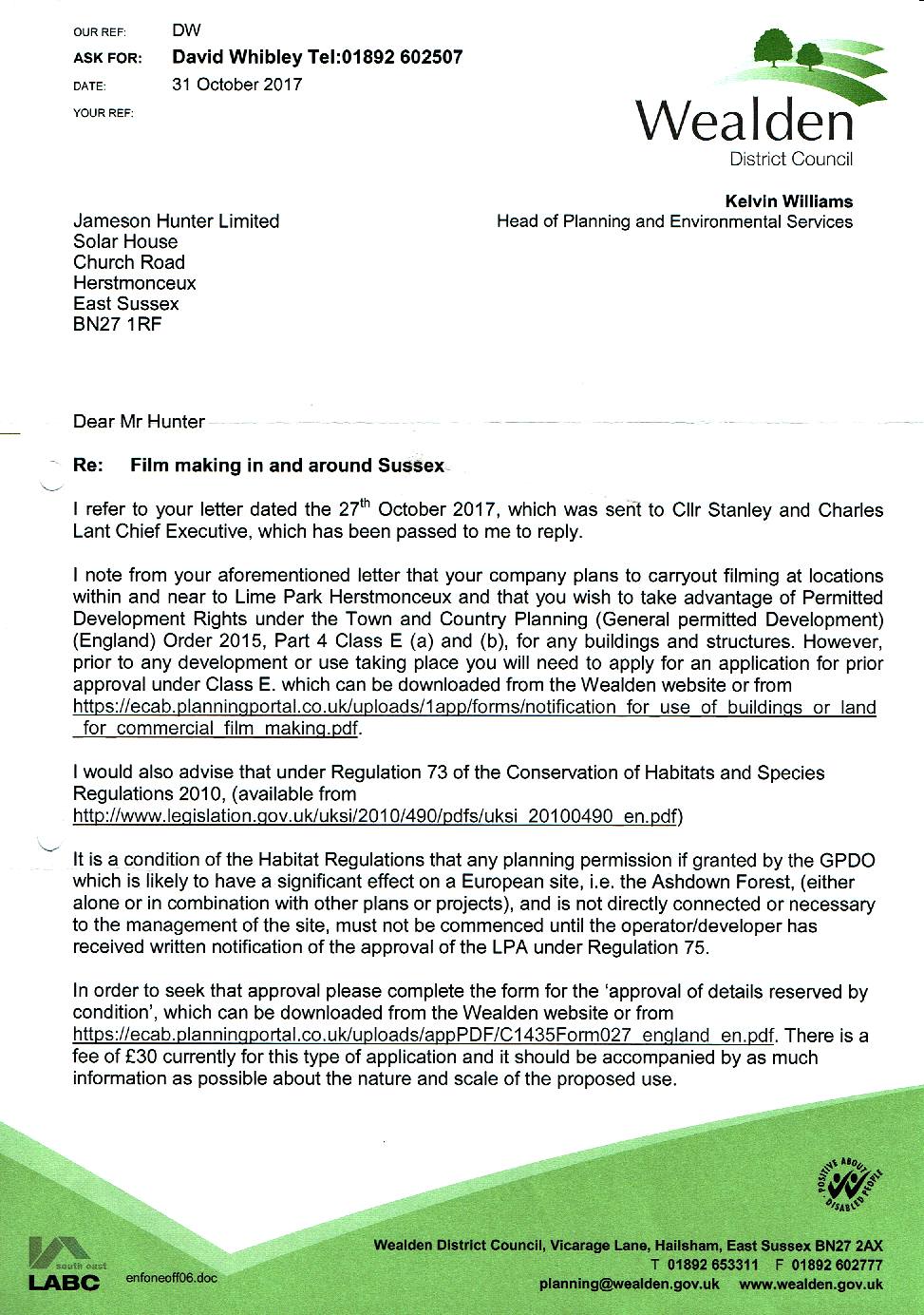 FILMING NO GO - Wealden District Council's David Whibley explains that although a permitted development, that in fact filming is not allowed in Sussex because of the Ashdown Forest and carbon emissions that may be associated with shooting scenes. This is one reason that we are going over to a virtual museum. We would not want to upset Wealden in their efforts to preserve the ancient woodlands, no matter how disingenuous their intentions when viewed against developments such as the recent (2013) Uckfield 1,000 non-energy self-sufficient housing estate. We understand that many planning applications are being routinely refused because of traffic movements. Why not make sure that all new households use electric vehicles that are solar charged. No more silly arguments from uninformed civil servants, but obviously a big change in travel arrangements for the man on the street. Does Bob drive an electric car. Does David Whibley drive an electric car. How many electric vehicles do Wealden operate. We wonder? They appear to say one thing and do another, having lumbered the ratepayer with substantial debts to pay off from investing overseas in a manner that should never have been allowed - and to our mind constitutes negligence on a grand scale.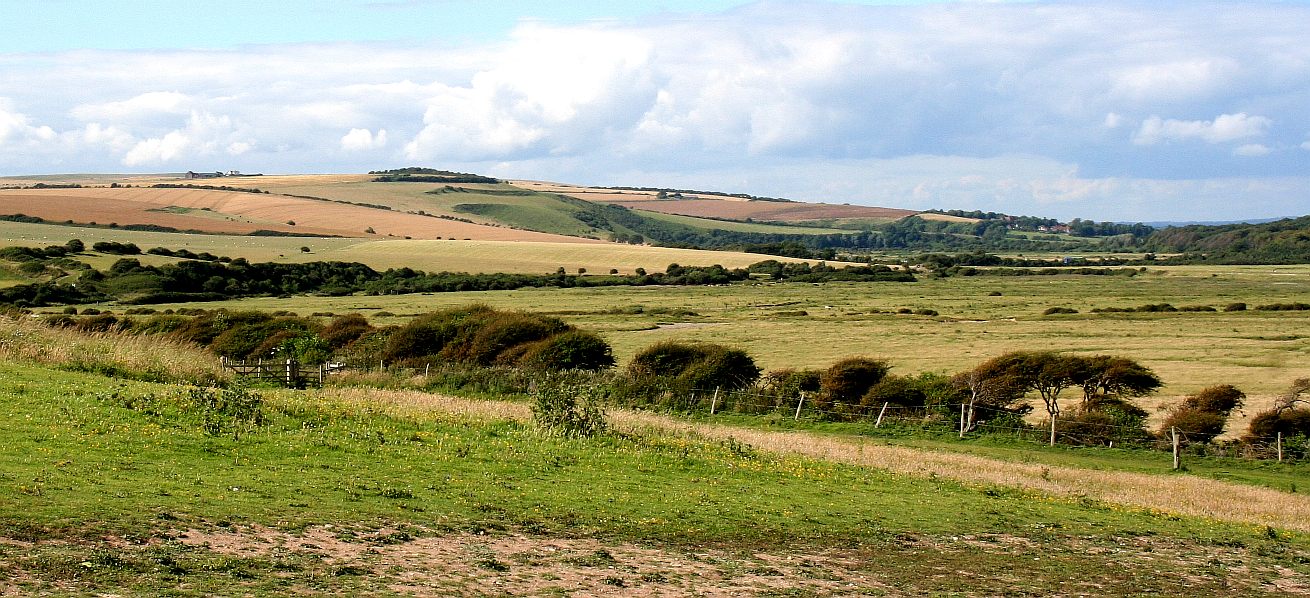 SUSSEX COUNTRY - This scene could soon be a desert is we allow our local politicians to be bamboozled by their civil servant officers.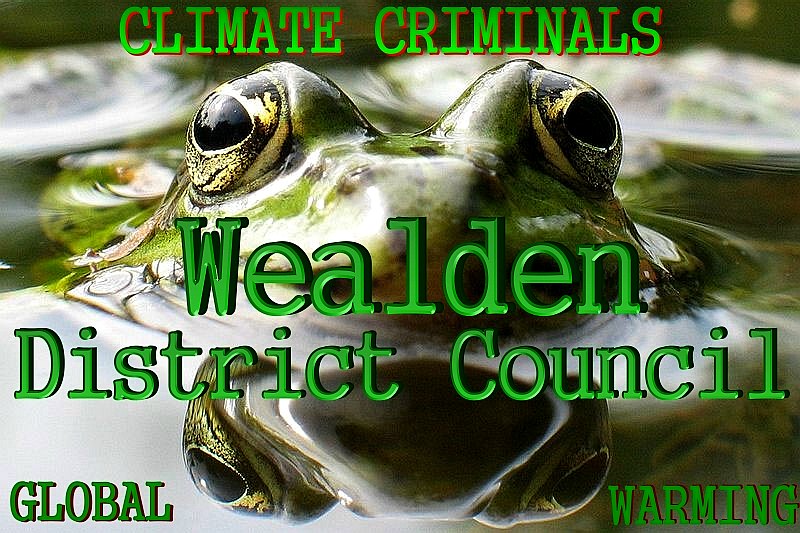 WEALDEN DISTRICT COUNCIL - We can only report on what is happening local to us. You will need to see if your local authority are acting for the common good, or if they are doing the same as our climate dimwits in Sussex. This is as of January 2019. We hope that by 2020 we can say that our climate fools have either been on a climate awareness course, or that planning-speeding has been outlawed - preferably by statute. Because we all know that if there is a loophole or any gray area at all, this council will use it to make another fast buck.
COUNCILLORS SERVING IN 2017 INTO 2018

Councillor Dick Angel

Heathfield Nth & Cenrl - Cons


Councillor Kevin Balsdon

Pevensey and Westham - Cons


Councillor Jo Bentley

Hailsham South and West - Cons


Councillor Bob Bowdler

Heathfield East - Cons


Councillor Lin Clark

Pevensey and Westham - Cons

Deputy Chairman Standards


Councillor Nicholas Collinson

Hailsham Central & North - Cons

Portfolio Community Leadership Human Resources


Councillor Nigel Coltman

Hailsham Central and North - Cons

Chairman of Licensing


Councillor Dianne Dear

Pevensey and Westham - Cons

Dep Chair of Planning South


Councillor Phil Dixon

Rotherfield - Conservative

Dep Chair of Audit Finance


Councillor Pam Doodes

Ninfield & Hooe with Wartling

Conservative - Vice-Chairman


Councillor Claire Dowling

Uckfield Central - Cons

Dep Ldr Public Health Safety


Councillor Jan Dunk

Heathfield North & Central - Conservative


Councillor Philip Ede

Alfriston - Conservative


Councillor Helen Firth

Uckfield New Town - Cons


Councillor Jonica Fox

Cross-in-Hand/ Five Ashes - Conservative


Councillor Roy Galley

Danehill/ Fletching/ Nutley - Cons

Portfolio Economic Dev & Waste Man


Councillor Richard Grocock

Hailsham South and West - Cons


Councillor Chris Hardy

Hartfield - Cons- Chairman


Councillor Jim Hollins

Crowborough West - Cons


Councillor Peter Holloway

Forest Row - Conservative


Councillor Johanna Howell

Frant/ Withyham - Cons

Ch Planning North


Councillor Toby Illingworth

Buxted & Maresfield - Cons


Councillor Stephen Isted

Crowborough Jarvis Brook - Independent


Councillor Andy Long

Herstmonceux - Cons


Councillor Michael Lunn

Buxted & Maresfield - Cons


Councillor Philip Lunn

Crowborough East - Cons


Councillor Barry Marlowe

Uckfield Ridgewood - Cons

Dep Ch Licensing


Councillor Rowena Moore

Forest Row - Conservative


Councillor Kay Moss

Crowborough St Johns - Cons

Dep Chair Overview & Scrutiny


Councillor Douglas Murray

Willingdon - Conservative


Councillor Ann Newton

Framfield - Cons

Portfolio Planning & Dev


Councillor Amanda O'Rawe

Hailsham East - Conservative


Councillor Mark Pinkney

Hellingly - Conservative


Councillor Dr Brian Redman

Mayfield - Conservative

Chairman of Standards Committee


Councillor Ronald Reed

Crowborough North - Conservative


Councillor Carol Reynolds

Uckfield North - Cons


Councillor Greg Rose

Crowborough East - Cons

Chair Overview & Scrutiny


Councillor Peter Roundell

Danehill/ Fletching/ Nutley - Cons

Chairman Audit Finance


Councillor William Rutherford

Frant/ Withyham - Cons


Councillor Daniel Shing

Polegate South - Ind Democrat


Councillor Oi Lin Shing

Polegate North - Ind Democrat


Councillor Raymond Shing

Willingdon - Independent Democrat


Councillor Stephen Shing

Willingdon - Independent Democrat


Councillor Angela Snell

Polegate North - Conservative


Councillor Robert Standley

Wadhurst - Conservative

Leader of the Council


Councillor Susan Stedman

Horam - Conservative

Chair Planning South


Councillor Roger Thomas

Heathfield North & Central - Cons


Councillor Jeannette Towey

Crowborough West - Cons


Councillor Chriss Triandafyllou

Hailsham South and West - Cons


Councillor Peter Waldock

Uckfield North - Cons


Councillor Neil Waller

Crowborough North - Cons

Dep Chair Planning North


Councillor David Watts

Chiddingly & East Hoathly - Cons


Councillor Graham Wells

Wadhurst - Cons

Portfolio Housing & Benefits


Councillor David White

Hellingly - Independent


Councillor John Wilton

East Dean - Conservative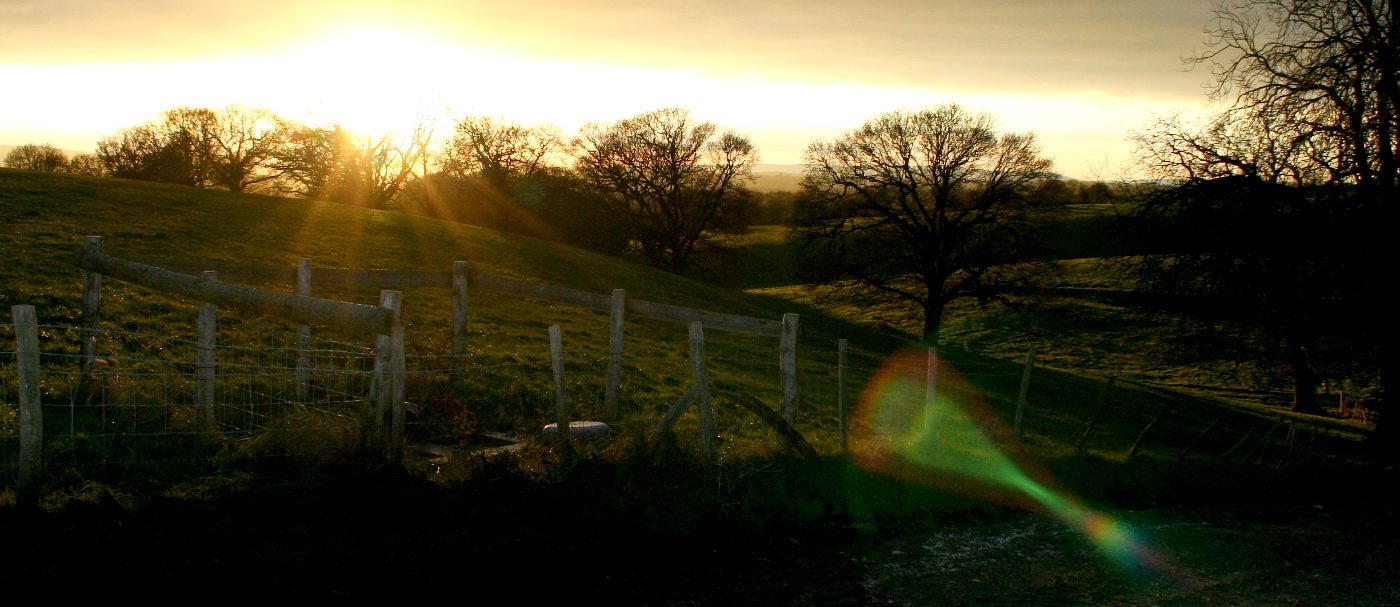 SUNSHINE - Have they seen the light yet? No a chance. They are blinded by profits and greed. Try telling a landlord to reduce his rents. That is the same as asking a Council to encourage affordable development. They don't want that on their doorstep because it means less income for their gratuity trough. Copyright © photograph Cleaner Ocean Foundation Ltd., December 2017.
LINKS
https://historicengland.org.uk/
http://www.english-heritage.org.uk/
http://www.sussexmuseums.co.uk/
http://www.museumsassociation.org/
http://www.english-heritage.org.uk/
http://www.thekeep.info/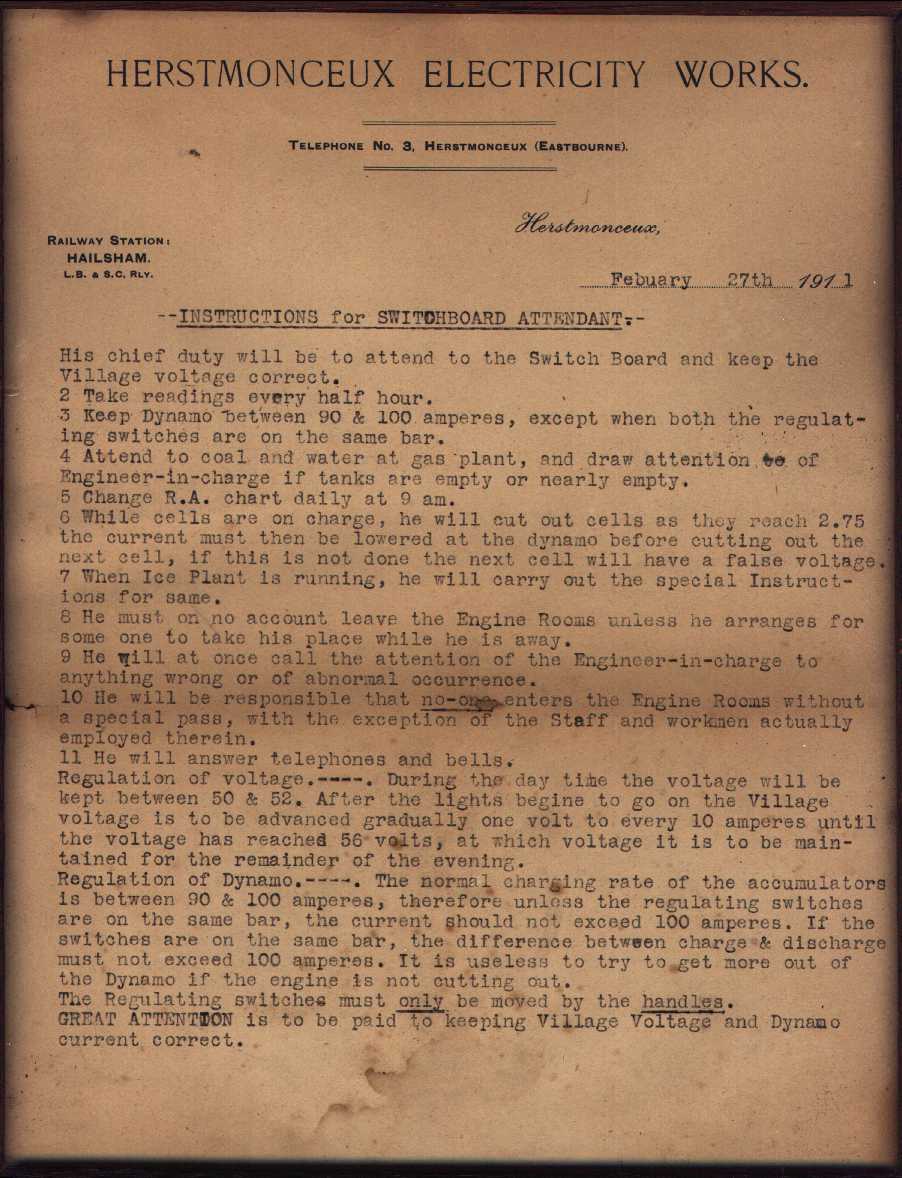 ANTIQUE DOCUMENT - This is an amazingly rare find, a document dated from February of 1911. These are one of a series of instructions to the engineers who were operating the generating machinery in Lime Park. You may notice that in addition to generating electricity for the village, that plant was in situ for making ice. Luxury indeed in 1911 when we had Arctic ice to fall back on. What do we tell the polar bears now?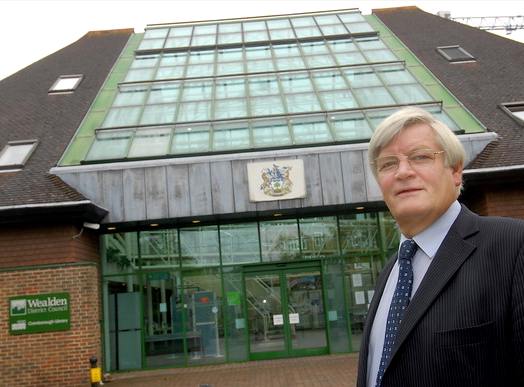 AFFORDABLE | CLIMATE | DEVELOPERS | ECONOMY | FLOOD | HISTORY
HOMES | LADDER | MORALS | POVERTY | PROPERTY | SLAVERY | SLUMS | WEALTH
IS HE OUT OF TOUCH - Councillor Robert Standley is still the Leader of Wealden District Council after many years of what you may agree looks like fumbling the ball - a council that appears not to take climate change seriously, let alone their responsibilities under the 2008 Act. Nor are they taking the homeless situation seriously, with slums still an issue in a modern society.
Many are now saying that after (probably) too many years in office that members become jaded and out of touch with what is required for the sustainable future of Wealden residents. It is said that they attend too many officer-run courses designed to brain-wash them until they are brain dead. This prevents them ever forming a vision for the future - and to lead you need a vision - not to promote an officer infused vision that from past performance is doomed to failure.
Under the lead of Bob Standley, as he prefers to be called, Wealden have adopted an enforcement led approach, rather than a more helpful negotiation first approach. Such tactics are not sympathetic to a circular economy, where most planning matters can be resolved by talking about ways that compliance might be achieved.
The problem here is that negotiation is far removed from alternative agendas, such as trying to hide past mistakes. We think that in light of the stagnation new leadership is long overdue and we hope that Bob would be the first to agree. Do you have confidence in your council? Perhaps Robert should also think about his management team. Replacing non-performers might be a good start and something for this councilor's successor to consider when aiming for sustainability.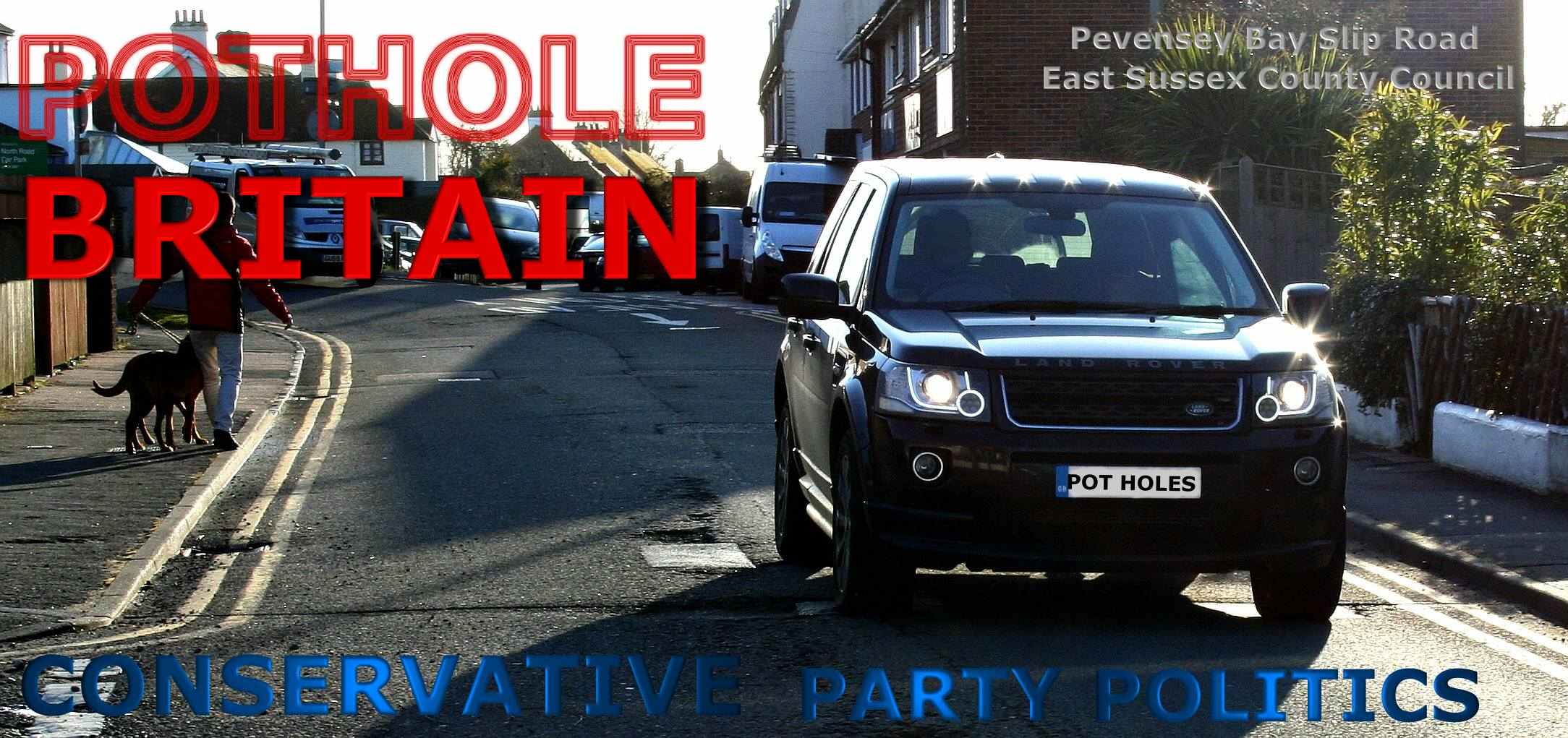 HERITAGE INDEX A - Z
CAMPBELL HALL - BLUEBIRD ELECTRIC CARS - BE1 - BE2 - BE3 - BE4
GAS ENGINES - COAL CONVERSION, INTERNAL COMBUSTION
OBSERVATORY - HERSTMONCEUX CASTLE
SOLAR LADY - STATUE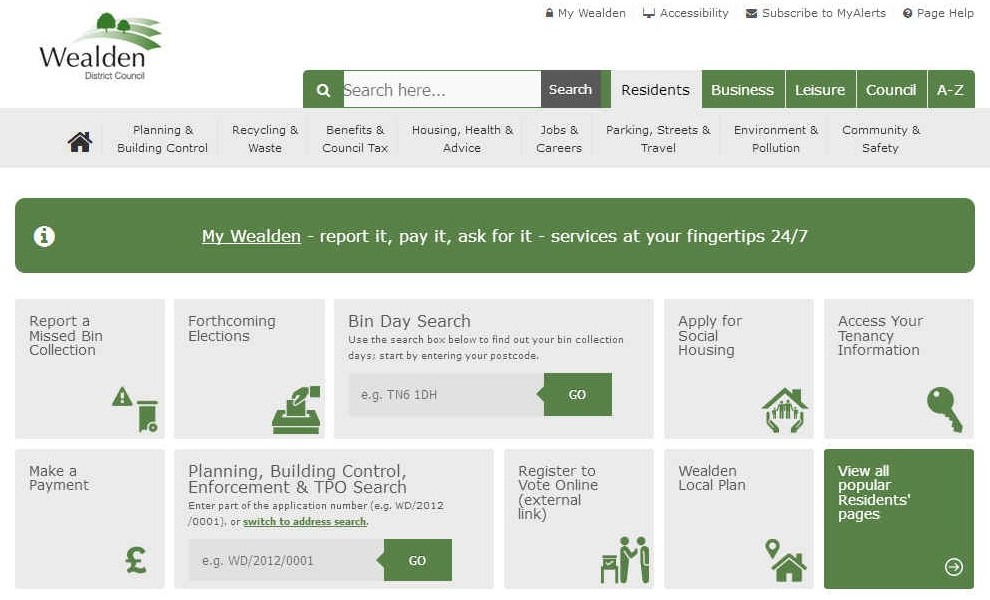 LINKS TO COUNCILLORS PAST & PRESENT
Dick Angel - Jo Bentley - John Blake - Bob Bowdler - Don Broadbent - Norman Buck - Raymond Cade - John Carvey - Lin Clark
Nicholas Collinson - Nigel Coltman - Ronald Cussons - Barby Dashwood-Morris - Dianne Dear - Phil Dixon - Pam Doodes
Claire Dowling - Jan Dunk - Louise Eastwood - Philip Ede - Helen Firth - Jonica Fox - Roy Galley - Richard Grocock - Chris Hardy
Steve Harms - Jim Hollins - Peter Holloway - Johanna Howell - Stephen Isted - David Larkin - Andy Long - Michael Lunn
Barry Marlowe - Nigel McKeeman - Huw Merriman - Rowena Moore - Kay Moss - Douglas Murray - Ann Newton - Ken Ogden
Amanda O'Rawe - Charles R Peck - Diane Phillips - Mark Pinkney - Major Antony Quin RM - Ronald Reed - Dr. Brian Redman
Carol Reynolds - Greg Rose - Peter Roundell - William Rutherford - Daniel Shing - Oi Lin Shing - Raymond Shing - Stephen Shing
Robert Standley - Susan Stedman - Bill Tooley - Jeanette Towey - Stuart Towner - Chriss Triandafyllou - Peter Waldock
Neil Waller - David Watts - Mark Weaver -Graham Wells - David White - John Wilton
HOME | A-Z INDEX | MEMBERS | MPS | OFFICERS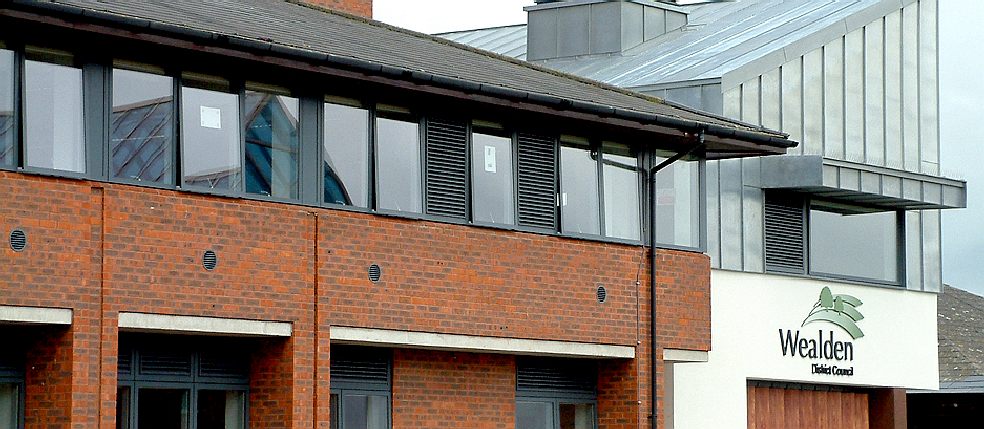 FRANKHAM CONSULTANCY GROUP - Wealden District Council is implementing the amalgamation of its Crowborough and Hailsham sites, to put into practice a Programme to ensure prioritised quality services might be delivered. At the core of this strategy is the refurbishment and extension of the Vicarage Lane Headquarters building in Hailsham, East Sussex.

The existing occupancy of the mid Ď80s Hailsham HQ is 234 staff accommodated in cellular offices, hoping to achieve a 4:3 staff to desk ratio. The Councilís Vision is to promote quality of life for their staff though flexible working arrangements and to be able to adapt to keep pace with increasing public expectation such as to represent true value for money. The refurbishment contract value is £6.5 million. What that really means is anybody's guess. More like 234 staff all looking for ways of scamming more rates from the electorate to spend on their pet projects. A taxpayer would see value for money as a rate reduction. Have you ever seen any council offer a rate reduction. No way! Hence, the "value" statement is disingenuous at the very least.
LINKS TO MEMBERS OF PARLIAMENT PAST & PRESENT
CAROLINE ANSELL - CAROLINE LUCAS - CHARLES CLARKE - CHARLES HENDRY - CHRIS GRAYLING - DAVID BLUNKETT
DAVID CAMERON - DAVID MILIBAND - ERIC PICKLES - GEOFFREY JOHNSON-SMITH - GEORGE OSBORNE - GORDON BROWN
GREG CLARK - GREGORY BARKER - JACK STRAW - JOHN GUMMER - JOHN PRESCOTT - KENNETH CLARKE - KIM HOWELLS DR
MARGARET BECKETT - MARGARET THATCHER - MARIA CAULFIELD - NICK CLEGG - NORMAN BAKER - NUS GHANI - PATRICIA HEWITT
PHILIP DUNNE - PHILIP HAMMOND - SAJID JAVID - STEPHEN LLOYD - TERESA MAY - TESSA JOWELL - TONY BLAIR - VINCE CABLE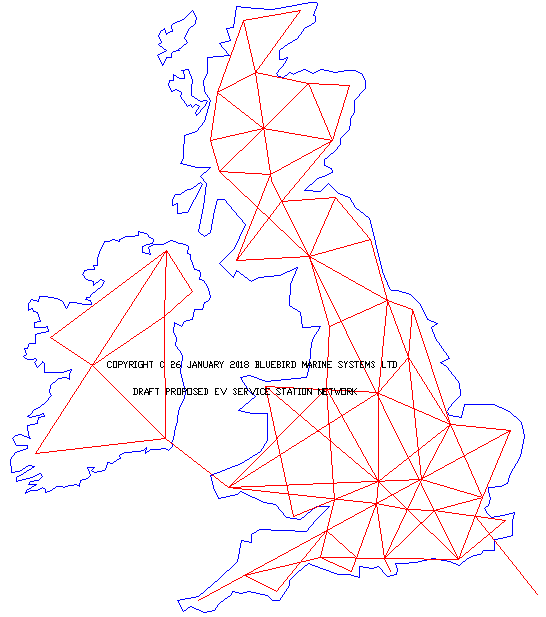 UK MAP - Draft infrastructure networked grid for the UK to kick-start EV service station building, aiming for a low carbon society that is sustainable and climate friendly by 2050 to comply with the targets set by the Climate Change Act 2008. This map is simplified and includes the Republic of Ireland for practical reasons. Supplied by and used with permission of Bluebird Marine Systems Ltd. If we use just the intersections as likely locations that would mean installing 60+ stations.
The UK needs a Climate Action Plan to provide energy for 25 million low carbon vehicles before 2050. This Climate Action Plan (CAP), must mesh with house building of necessity for a SMART solution. A Circular Economy must be built on sound economics, based on reliable statistics.
If the average driver in the UK travels 10,000 miles per year and let us suppose (for example) that this person operated a BMW i3, they will need to charge up 125 times in a year x 20kW = 2,500 kW (2.5Mw). Multiply this by 10 million vehicles (under half the 25 million licensed vehicles) and we are going to need a whole lot of load leveling, or sharing, or something in between. Where 10 million x 2.5Mw = 25 million Mw (25 Terawatts). 25TWh is not a lot compared to the overall UK energy use in 2014. We use 2014 as a bench mark where 2017 information is not sufficiently freely available at time of writing.
Energy use in the United Kingdom stood at 2,249 TWh (193.4 million tonnes of oil equivalent) in 2014. This equates to energy consumption per capita of 34.82 MWh (3.00 tonnes of oil equivalent) compared to a 2010 world average of 21.54 MWh (1.85 tonnes of oil equivalent). Demand for electricity in 2014 was 34.42GW on average (301.7TWh over the year) coming from a total electricity generation capacity of 335.0TWh.
Britain's trade deficit was reduced by 8% due to substantial cuts in energy imports. Between 2007 and 2015, the UK's peak electrical demand fell from 61.5 GW to 52.7.GW.
As recently as 2004, the UK was a net exporter of energy. By 2010, more than 25% of UK energy was imported. With the high cost of importing, we should be concentrating on building our domestic renewables capacity. Some of this could be achieved, or offset, with mico and macro generation.
CAROLINE DINENAGE - CAROLINE LUCAS - CHRIS GRAYLING - CLAIRE PERRY - HUW MERRIMAN - JESSE NORMAN
MICHAEL GOVE - NUSRAT GHANI - THERESA MAY - STEPHEN LLOYD
Dick Angel - Kevin Balsdon - Jo Bentley - John Blake - Bob Bowdler - Don Broadbent - Norman Buck - Raymond Cade - John Carvey
Lin Clark - Nicholas Collinson - Nigel Coltman - Ronald Cussons - Barby Dashwood-Morris - Dianne Dear - Phil Dixon - Pam Doodes
Claire Dowling - Jan Dunk - Louise Eastwood - Philip Ede - Helen Firth - Jonica Fox - Roy Galley - Richard Grocock - Chris Hardy
Steve Harms - Jim Hollins - Peter Holloway - Johanna Howell - Toby Illingworth - Stephen Isted - David Larkin - Andy Long - Michael Lunn
Philip Lunn - Barry Marlowe - Nigel McKeeman - Rowena Moore - Kay Moss - Douglas Murray - Ann Newton - Ken Ogden
Amanda O'Rawe - Charles R Peck - Diane Phillips - Mark Pinkney - Major Antony Quin RM - Ronald Reed - Dr. Brian Redman
Carol Reynolds - Greg Rose - Peter Roundell - William Rutherford - Daniel Shing - Oi Lin Shing - Raymond Shing - Stephen Shing
Angela Snell - Robert Standley - Susan Stedman - Rupert Thornely-Taylor - Roger Thomas - Bill Tooley - Jeanette Towey - Chriss Triandafyllou
Peter Waldock - Neil Waller - David Watts - Mark Weaver -Graham Wells - David White - John Wilton
AFFORDABLE | CLIMATE | DEVELOPERS | ECONOMY | FLOOD | HISTORY
HOMES | LADDER | MORALS | POVERTY | PROPERTY | SLAVERY | SLUMS | WEALTH
COUNCILLORS SERVING IN 2006 - 2010

Councillor Lord Abergavenny

Frant/Withyham Conservative

Councillor Raymond Cade


Councillor Mrs Christina Berry

Polegate North

Liberal Democrat


Cllr Bruce Broughton-Tompkins

Crowborough St Johns Cons


Councillor Frank Brown

Danehill/Fletching/Nutley Cons


Councillor Norman Buck

Buxted & Maresfield

Cons Deputy Leader Cabinet Portfolio Holder for Change Management


Councillor Mrs Jane Clark

Crowborough East

Liberal Democrat

Chairman Select Committee

Councillor Ronald Cussons


Councillor Nick Ellwood

Hailsham South and West

Wealden Independent

Leader, Wealden Independent Group


Councillor Dr Ian Haffenden

Hailsham South and West

Wealden Independent


Councillor Paul Holbrook

Hailsham Central and North

Liberal Democrat


Councillor Jim Hollins

Hartfield Conservative

Deputy Chairman, Environment Scrutiny Committee; Chairman Liquor & Entertainments Licensing Committee


Councillor Mrs Pat Kennedy

Buxted & Maresfield

Conservative Chairman of the Council


Cllr Mrs Margaret Kirkpatrick

Heathfield North & Central

Conservative

Cab Port Holder Housing

& Community Development


Councillor David Logan

Rotherfield

Conservative

Cabinet Portfolio Holder Finance & Assets


Councillor Mrs Sylvia Martin

Danehill/Fletching/Nutley

Conservative Dep Chairman

Select Committee


Councillor Roy Martin

Polegate North Liberal Democrat

Deputy Chairman Dev Ctrl

South Sub-Committee

Councillor Nigel McKeeman


Councillor Mrs Linda McKeever

Pevensey and Westham

Conservative


Councillor Ian McKirgan

Crowborough Jarvis Brook

Wealden Independent


Councillor Ian Mein

Crowborough East

Lib Dem Vice Chairman and

Deputy Chair Dev Nth Sub-Com


Councillor Mrs Anna Monaghan

Wadhurst

Conservative


Councillor Mrs Laura Murphy

Hailsham Central and North

Leader of the Liberal

Democrat Group


Councillor Mrs Lynda Myers

Frant/Withyham

Conservative

Deputy Chairman

Regulatory Committee


Councillor Ian Nottage

Uckfield Liberal Democrat

Dep Chair Liquor and

Entertainments Licensing


Councillor Mrs Niki Oakes

Heathfield North & Central

Conservative


Councillor Raymond Parsons

Forest Row

Conservative

Cabinet Portfolio Holder for Corporate Services and Chair Personnel Committee


Councillor Mrs Diane Phillips

Crowborough West

Conservative

Chairman Community Scrutiny Committee


Councillor Geoff Rowe

Hailsham South and West

Wealden Independent


Councillor Mrs Ivy Scarborough

Polegate South

Wealden Independent


Councillor Tony Seabrook

Willingdon

Liberal Democrat

Deputy Chairman Community Scrutiny Committee


Councillor Paul Sparks

Uckfield North

Liberal Democrat

Deputy Chairman Internal Scrutiny Committee


Councillor Robert Sweetland

Uckfield Ridgewood

Liberal Democrat


Councillor Mrs Sylvia Tidy

Chiddingly & East Hoathly

Conservative

Councillor Stuart Towner


Councillor Brian West

East Dean

Conservative


Councillor Keith Whitehead

Alfriston

Conservative

Cabinet Portfolio Holder for Sustainable Development &


Councillor Rupert Taylor

Uckfield Leader Conservative