WHAT IS AFFORDABLE HOUSING?
This is housing that ordinary workers can afford on their average wages and lending @ 4 X income. A council has a duty to provide affordable housing, currently in the ratio of 35 houses with capped rents (or sale prices) to every 65 houses built at current market value. Developers should take note and build this into their calculations when applying for planning consents.
Thirty-five percent (35%) seems to us an odd figure to settle on, because you can't build 3 1/2 (3.5) houses out of ten. You either build 3 or 4 affordable houses out of ten. Thus, 40% would have been a more appropriate figure to aim for.
Taking the present application as an example, out of the proposed 70 houses, 24.5 would need to be affordable and 45.5 of market value. Impossible to achieve of course. Who would buy the two half houses? At 40% things improve, giving us 28 affordable and 42 at market value.
INTEGRATION
Henceforth, houses that are affordable are to be mixed in with houses of current market value and should not stand out as being cheaper or inferior, but should blend in. In the old days houses were built on council estates that tagged occupants as being of a lower class. Thank heavens that in an integrated society that is now a no go.
The new rules address an imbalance in the provision of house stocks left over from when council's were allowed to sell off their estates and not build replacements. Crazy yes, but that what comes of politics and massaging the figures. It always leads to problems later on.
Local Plans have now been adopted that force developers to build houses that they would rather not - because of course, it dips into their profits - in some cases to the point where a development is not viable.
On the positive side, land that could never have been used for building houses previously, is suddenly given a new lease of life as policies are torn up by councils desperate to find builders willing to take a gamble. Hence the mad dash by landowners to capitalize on the current policy shuffle - or as you may prefer: shambles.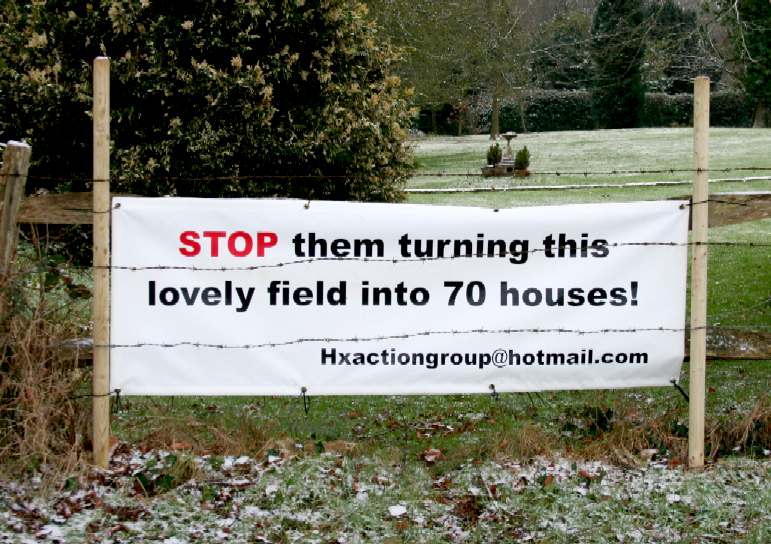 Banner put up in support of the protest by the Herstmonceux Action Group, on the North facing garden fencing of the Old Rectory. The owners of the Rectory building are potentially one of the most affected by application: WD/2015/0090/MAO. They have enjoyed views across an open field to the village and playing fields, since they moved house in about 1987.

RT HON ERIC PICKLES MP, SECRETARY OF STATE FOR COMMUNITIES & LOCAL GOVERNMENT
After the General Election in 2010 David Cameron appointed Eric Pickles as Secretary of State for Communities and Local Government, that followed his appointment as Chairman of the Conservative Party in 2009.
According to the Mirror, in 2011, the Tory Minister failed to declare a luxury Savoy dinner he enjoyed with lobbyists. The Local Government Secretary dined with staff from public relations firm Bell Pottinger, but failed to report the meal because he claimed he was eating privately. The decision was criticised in the House of Commons by Labour MP Paul Flynn (Newport West).

Speaking at Local Government questions, Mr Flynn said: "Even though a five-star dinner at the Savoy, which was paid for the lobbyist Bell Pottinger and had in attendance at least one firm which made an application to his department, the Secretary of State says he has no reason to register that in the Members' Interests because that day he was not eating as a minister, he was eating as a private person." It's an interesting concept that. But can an MP eat out as anything other than an MP. It's not a real loophole of course, more a convenient state of mind.

"If we are to have a robust, transparent system of lobbying, do you think this loophole has to be closed so we don't have to guess on which day Members are eating privately and which days ministerially?" Alternatively, why not have a system where the MP concerned has to declare when he is eating out privately when lobbyists share the table. You cannot survive in politics without a gaff or two, so long as you perform when it really matters, as in this case of over-development in the country and clear abuse of his department's policies.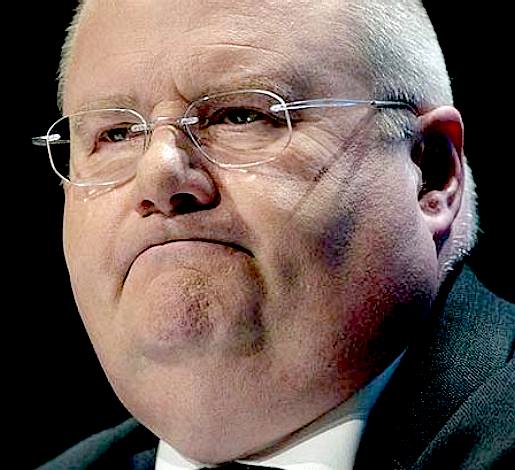 " I've come here expecting Chairman Pickles to be in a state of high excitement but, as usual, he moves through all this febrility like a hippopotamus through mud: slowly, calmly, and with weird grace." - Rachel Cooke's profile of Eric in The Observer 24th May 2009.
OTHER QUOTES ABOUT ERIC

"If you ever start to worry that Dave's Conservatives are all soft-cheeked trendy toffs, take a moment to admire the girth, the stout cloth, dammit, even the tie-clip of this briny, plain-speaking, subtle, human politician." - Benedict Brogan of the Daily Mail
"the jovial and blunt-speaking" - Nicholas Watt of The Guardian
"The man is - and always has been - an absolute star." - Iain Dale of "Iain Dale's Diary"
A "Bluff Diamond" - Peter Hetherington – The Guardian
CONTACT ERIC PICKLES MP
House of Commons
London, SW1A 0AA

Tel: 020 7219 4428
Fax: 020 7219 2783
picklese@parliament.uk

Departmental as Sec of State
Department for Communities and Local Government
2 Marsham Street
London, SW1P 4DF

Tel: 030 3444 0000

contactus@communities.gsi.gov.uk
Web & Social media
Government UK Department for communities and local councils
HERSTMONCEUX ACTION GROUP
Never before has there been an action group representing the interests of so many residents in this peaceful Sussex backwater. To date, planning battles have been contained, such that local people were content to let neighbours object to smaller residential developments.
This all changed when a former estate agent was seen surveying Lime Cross and speaking to neighbours about his intention (or the intention of family members) to apply for planning consent for up to 70 houses, where for many years Wealden District Council and the Parish Council have been saying there should be no development. The proposed site is outside the historic village boundary.
WD/2015/0090/MAO - GLEESON DEVELOPMENTS LTD
This application is not only contrary to Wealden's Local Plan, but is considered by many to be downright dangerous. The A271 is a narrow country road that is already overloaded - with many traffic jams in the village high street causing motorists serious delays on occasion.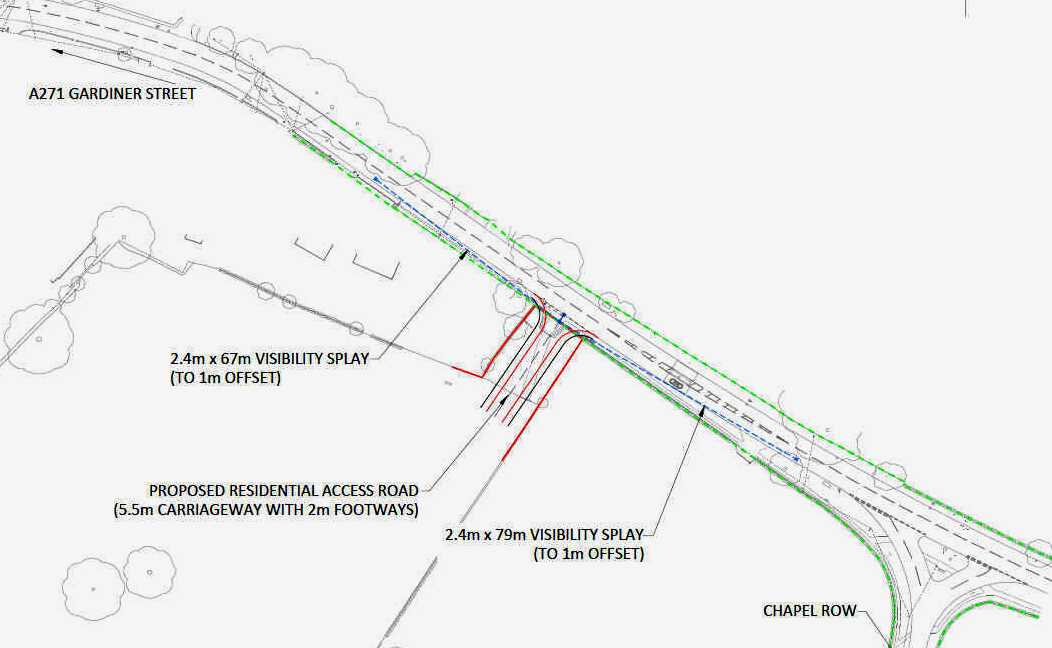 Proposed entrance to Lime Cross for access to 70 new houses. The A271 is already a busy road. What is not clear from this plan is that the entrance shown in red is just a few yards away from a sign telling people to slow down. That sign is half way up a hill, that has been the site of accidents on the other face. You can imagine the carnage with family vehicles trying to exit from this entrance, which is very narrow. There is no real visibility splay. Vehicles traveling west into the village from Hastings, will be unable to see cars trying to get to school to pick up their children because of the hedge that is not in the applicant's ownership. It is even worse with vehicles heading east out of the village, now coming down a hill - and once again the angle prevents any real advance warning, with just the nose of a car protruding - only visible at the last moment. What should have been provided and is an example of what is required, is the same degree of vision afforded by the access just a little further east for Chapel Row.
Rather surprisingly, ESCC Highways supports this application. They base their information on 14 years old surveys, but say they hold good today and see no reason why there would be any accidents, but also fail to mention that there has been an incident or two.
LETTERS OF OBJECTION, LIME PARK HERITAGE TRUST:
F.A.O. Kelvin Williams
Planning and Environment Manager
Enforcement Department RECORDED FAX & POST
Wealden District Council
Council Offices, Vicarage Lane
Hailsham, BN27 2AX 3 February 2015


Dear Mr Williams,


PLANNING APPLICATION No: WD/2015/0090/MAO




Thank you for your letter dated the 22nd of January 2015.

Please find attached, copy of our letter to ESCC dated the 2nd of February 2015, which we think sums up our concerns at the moment and by way of objecting to the proposed development.

Could you therefore please place the letter to Mr Chuter and this letter on your file for the members to consider is due course.

We should also like to book a slot to make representations at any public meeting where this application is being considered. Could you make note of this request and please let us know well in advance, the dates when we should arrange for our representative to attend your offices to be able to address the appropriate Committee.

Could you also let us know on an urgent basis, if, or when your council intend consulting English Heritage or the Department of Culture Media and Sport as to the issues raised?

We look forward to hearing from you at your very earliest convenience.


Yours sincerely,




Max Energy Ltd (Trustee)
for Lime Park Heritage Trust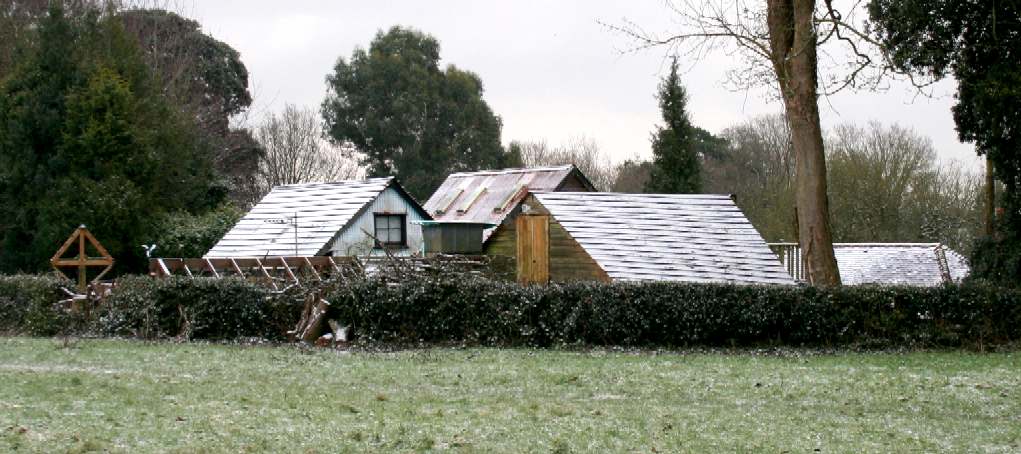 RESIDENTIAL STATUS - The building in the foreground is immune from enforcement by virtue of the 4 year rule. It was not included in a notice served by Wealden in 1986, because it did not exist at the time. It is unfortunate for this council that their notice from 1986 is deemed to have been obtained using tactics that amount to fraud according to the Fraud Act 2006, which Act also did not exist at the time.
The view from the French-window style double-doors (shuttered) that face into the proposed site, is a planning consideration, being the main entrance and having glass doors as a new security provision. Clearly, the privacy of the occupiers and the privacy of any houses that may be built, is compromised. In addition the view to the north-east to the Area of Outstanding Natural Beauty (AONB) would be interrupted by the proposed housing and no amount of mollycoddling can overcome such objection where around 18 of those proposed are in line of sight from Herstmoncuex Museum and a further 14 houses interfere with the line of sight from the Old Rectory.
The picture below shows a view from the Jubilee Trail north to Herstmonceux Museum. The planning proposal will fill this view with 2 storey houses, so obscuring it forever, preventing access to and enjoyment of this historic building by the public. The oak tree on the right in the picture, is seen center of the quadrant to the east in the site block plan.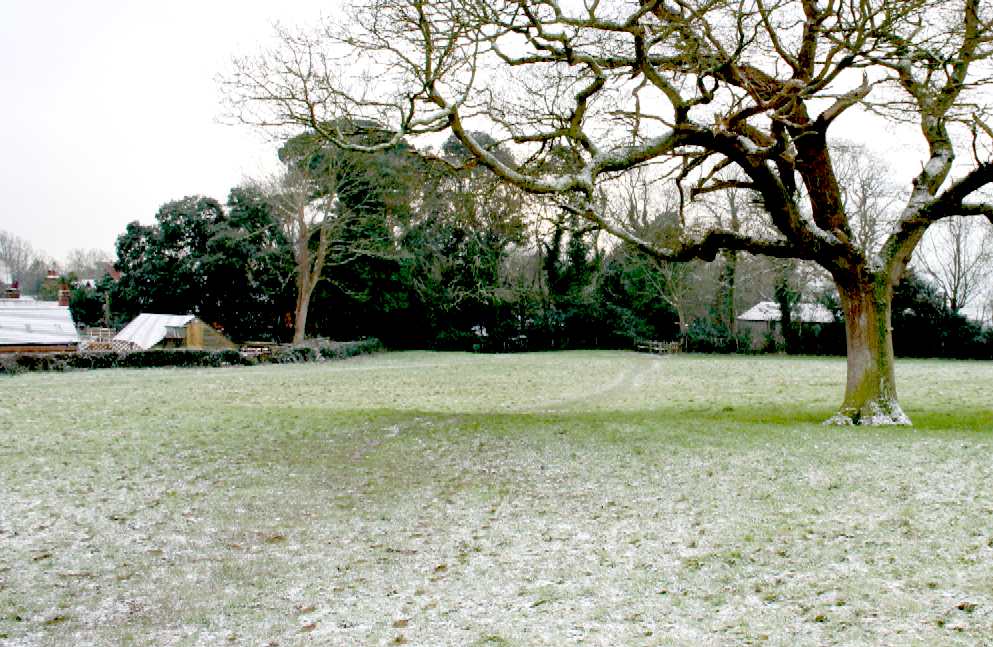 Herstmonceux Museum is though an example of genuinely affordable housing and sustainability in action. In re-using a part of a historic site for accommodation, the buildings will have a greater degree of security. The visual appraisal carried out by the applicants agents, Barton Willmore LLP, of Soho Square, London, does not take into account the above observations as to AONB, and fails completely to mention that the view currently enjoyed by walkers along the Jubilee Walk will be lost, in a report some 109 pages long, of what amounts to a ploy to play down an important local building of considerable stature - in a national and international context - concerning the early electrical generating industry. The only other example of such a building in the world is in the USA. Tourists and walkers would no longer be able to enjoy sight of Herstmonceux Museum along the majority of the trail from the village entrance north to the exit south-west entrance to farmland, and from the north entrance to the south-east exit to Chapel Row. It is the context in which the view is enjoyed that is so important. At the moment, walkers cannot fail to see the juxtaposition of the "first" village in England to have electricity in sufficient quantities that baking of loaves was a feature. The development of this village is already well established by the windmill at Windmill Hill, where flour was ground for the bakery - that was powered by electricity from Lime Park. The Cuckoo Trail is itself of local, and possibly national importance, as a recognised walk frequented by many Rambling groups.
This omission and failure to secure such views for tourists and to promote tourism, and to make historic buildings accessible to the public, is contrary to National Planning Framework Policies (NPPF). This ought to have been a conservation area, and probably would have been one, if the council concerned was more alert to conservation issues. Clearly, this has been clouded by previous failures and the fear of having to pay compensation for Human Rights violations retrospectively.
The omission and the manner in which the applicant's have sought to hide the facts from Wealden councillors, is seen at paragraphs 2.15 to 2.18 of their rather lengthy document. The fact that Wealden has no Local List, is a potential problem for developers looking for planning limitations, but, in this case the onus was on the applicant's to seek redress from the County Archaeologist and of course, English Heritage, where the Monument is on their At Risk register. There can be no doubt that the developers knew a lot about Herstmonceux Museum, where they visited the site on two occasions and spoke with the curator, in a conversation with the applicant's on the subject, to include mention of a (potentially ancient) right of way for coal deliveries to the old generating buildings - also not mentioned in any report.
Likewise, the desk based archaeology report by Sally Dicks BA MIfA, as approved by Duncan Hawkins BA (Hons) MSc FSA MIfA (November 2014), takes no account of the existence of Herstmonceux Museum, and for that reason fails to address the loss of access and visual enjoyment by the public, where that is of paramount importance according to NFFP, Section 12, from paragraphs 126 to 141. The report is thus silent, where noise is required. Whereas, had it not been deskbound, a site visit would have revealed the existence of the generating buildings in the context both of local history and the landscape - as it affects ramblers and tourists.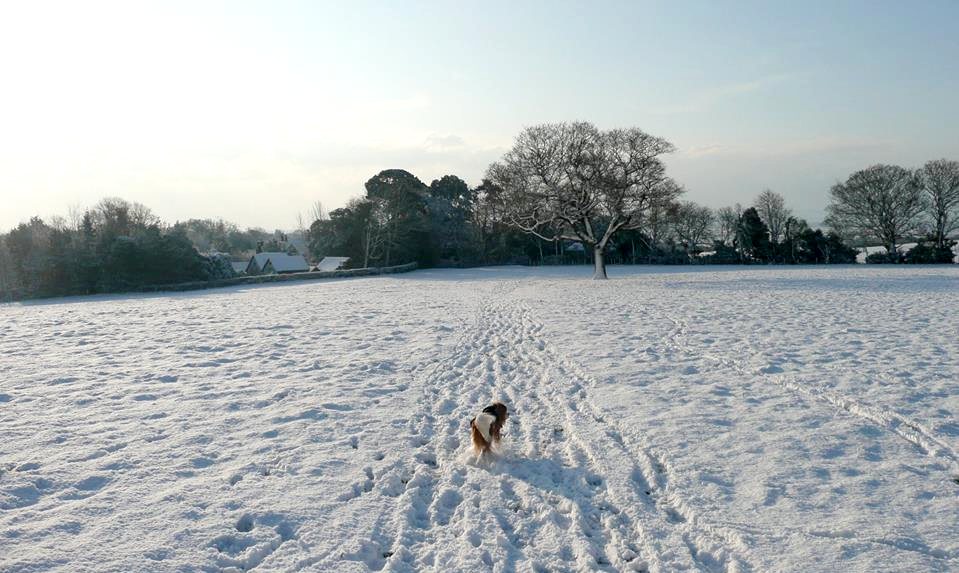 The picture above is a timeless shot of the public footpath (Jubilee Walk) that leads from the village playing field, past Herstmonceux Generating Works on the left, towards Herstmonceux Observatory, about a mile further south. The oak tree just right of centre is also a landmark known to all the villagers and ramblers. It should perhaps be protected and listed. If this development is allowed to go ahead, access to this heritage site will be obscured by housing. Worse, an already "at risk" building will be placed at greater risk.
Why? Consider the loss of security with dozens of curious youngsters from the suggested 70 houses climbing over hedges/fences, etc, relatively un-obscured, whereas at the moment such approach is easy to spot across an open field, and so discourages vandalism, thefts, etc. Indeed, the army of dog walkers and ramblers who enjoy such open space, operate as an unpaid guard, tending to discourage misuse of the public footpaths - which would if shrouded by alleys of housing, become super-highways for youthful misadventure. Also increasing the chances of burglary. This is after all a vulnerable timber building.

We would like to know how such newly created security issues are going to be dealt with, where this unique heritage asset is already At Risk? A housing estate as a blind, will be making a vulnerable building more vulnerable, and possibly a target. Who will pay for any damage occasioned and will there be an insurance fund to cater for such eventuality. One can imagine the disturbance from 140 potential juvenile delinquents (@ two children per family), looking to get up to mischief. What better then, than a clandestine visit to an unusual building that is no longer protected by an open vista.
CGMS CONSULTING - Fiona Williams and Jason Clemons - The view that will be destroyed is shown in pictures numbered 19-21 and 34 of their Heritage Statement. Contrary to the conclusion as to inter-visibility (@3.4), Herstmonceux Museum is and has been for many years more of an attraction to walkers and locals, and is not particularly visible from within Lime Park - Lime Park being a private area, not open to the public, and also the Museum being tucked into one corner and bounded by shielding trees - in particular a large Holm oak that obscures the building. With the above in mind and that there is a duty to maintain access to and enjoyment of historic buildings for the public, the views expressed by the CGMS report are not accepted as taking into account the intrinsic positioning with respect to the village and the industrial function - that will be hidden forever if the proposed development takes place. The worst section of housing in this regard is the centre quadrant, defined as being in between the two footpaths shown at 4.1 of the applicant's Heritage Statement.
Full marks though to the London based experts for making a case out for the applicant, that only a planning expert would be able to reveal, and one versed with those tenets of the NPPF document and local history. It appears from the credentials of the professionals employed that no expense has been spared. We might also give the benefit of the doubt to the applicant's that this application was made in good faith. Where, having employed such prestigious firms, they might reasonably have expected comprehensive assessments.
It seems that the subject matter is more properly a subject for English Heritage and the department for Culture Media and Sport, both of which agencies had yet to be consulted by the applicant or Wealden council - when on the 21st of January, the application was withdrawn.
RAF HERSTMONCEUX - Finally, the building is not only a monument to the early electricity generating industry, it is also RAF Herstmonceux, from when it was used in World War Two as a hospital for wounded airmen, a radio outpost and bomb shelter. Lime house was used to billet RAF officers at the same time and Lime Cross recreation ground was the prisoner of war camp where Italian prisoners were held during hostilities. This important fact relating to what comes under the heading of Industrial Archaeology should also form part of the deliberations concerning heritage.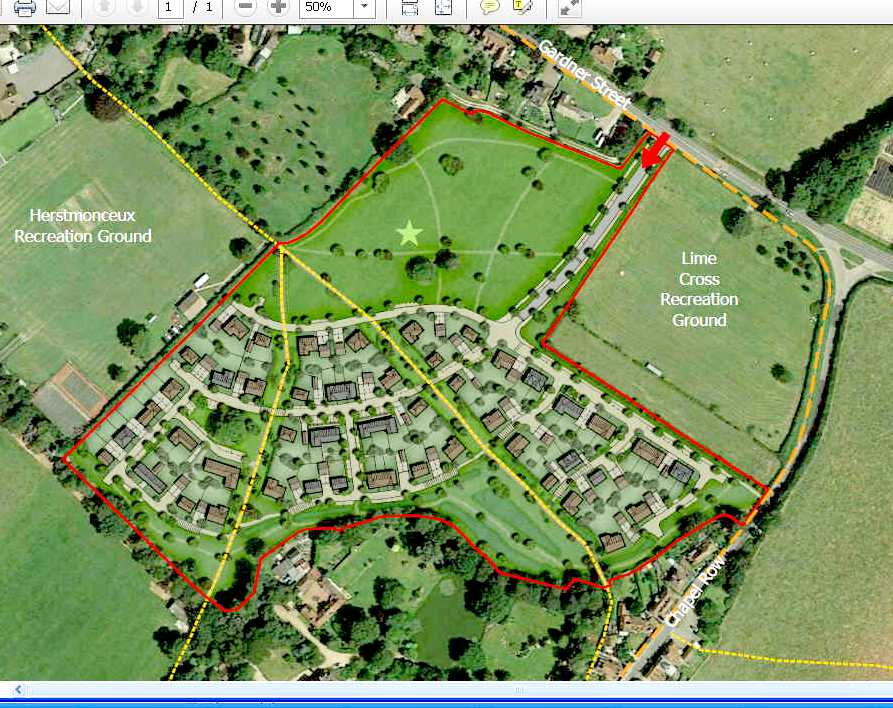 You may have noticed that there are only forty-nine units shown on the above site plan - and it is still crowded. It is unclear from this plan if some of the plots shown are garages adjacent to a house. It is therefore open to interpretation. The real problem is that the village of Herstmonceux does need more affordable housing. Gratefully, there are other sites that are far more appropriate, and will not pose injury to a site of considerable local historic interest.
AFFORDABILITY STATEMENT & CAPITALIST MORALS - OR POLICY FRAUD
It is because Council's have been dragging their heels so much and not planning for new housing that we are in this mess. it is not just Wealden, it is ingrained in civil servants to apply rules to prevent development or change. In this case the problem is so bad that central government has had to direct them to change their attitudes. Fantastic, but why give locals the job of developing (in effect) national policy in the first place. National policy is what counts. Where do we need homes in the UK and what elements of the countryside are essential to preserve. A Herstmonceux local is not concerned with Battersea Power Station or Rudyard Kipling's home at Burwash. He or she, only sees this field at Lime Cross in isolation.
This brings us back to economically viable housing for locals who are on the housing list, and then making provision for those who will be signing up once they realize that sensibly priced housing has been made available to locals in Herstmonceux. If we are to break with restrictive policies, this should be for genuinely social housing.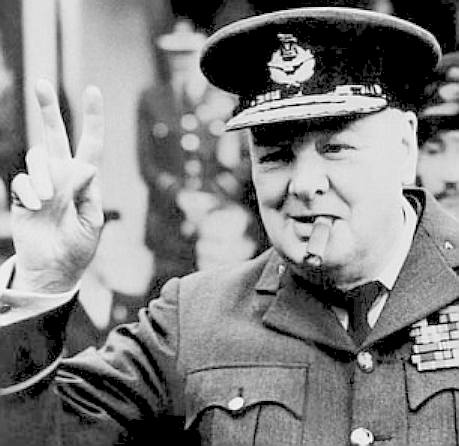 Sir Winston Churchill's famous wartime speech: "Never in the field of human conflict was so much owed by so many to so few."
Should perhaps be re-written: "Never in village planning history was so much made by so few at the expense of so many."
We're sure someone else could be more eloquent, but the message is clear. The original was a wartime speech made by the British Prime Minister on the 20th of August 1940 . The name stems from the specific line in the speech, Never in the field of human conflict was so much owed by so many to so few, referring to the ongoing efforts of the Royal Air Force pilots who were at the time fighting the Battle of Britain, the pivotal air battle with the German Luftwaffe with Britain expecting a German invasion.
THE MATHS
As an example let us say that 50 houses are built that are for regular landlords: 50 X £350,000 = £17,500,000. That is seventeen and a half million pounds, one hell of an incentive for a land owner to turn his back on the true requirements of the village.
Now let us look at a genuinely affordable housing scheme involving 50 houses: 50 X £70,000 = £3,500,000. That is £14,000,000 less for the developer. This would be £14 million that is earned on the backs of all of those men and women in the UK who cannot afford to buy their own home, because we keep giving planning consents for houses that nobody can afford, to keep the rich, rich and keep the ordinary man further away from home ownership. In other words, more deeply enslaved.
This is an elitist practice that discriminates against poor people, that is perpetuated by the state (at the moment) - hence is potentially an Article 14 (discrimination) violation in combination with an Article 17 (state practice that impinges on another Article) violation. As we have no Article 13 in our Human Rights Act 1998, by design of the government, we also have no effective remedy. That was the whole point of leaving out Articles 1 and 13 from our home grown version of the European Convention, to deprive the nation of a means to challenge hundreds of identified HR breaches, without going to Europe - and Europe has tightened up their application rules so that if one "i" is not dotted, they will reject the application. The reason for Europe being so unreasonable is to try to reduce the backlog of cases, not in any way to do with justice.
In allowing the developer to get away with his plan to build as many expensive houses as possible, we are allowing the village of Herstmonceux to move further away from its village roots than ever. We are driving our local workforce away and pushing local people, who might otherwise have remained local, to move elsewhere to find higher paid jobs to have any chance of ever affording their own home. This is not a sustainable practice and should be discouraged.
If approved, this planning application sends a signal to all other land owning developers in the UK that they too can profit magnificently from a recent loophole that allows them carte blanche to build anywhere they like.
SPLIT MATH DEVELOPMENT - 60/40 OR 65/35
Let us consider an optimistic appraisal of the proposal :-
25 - 45 25 x £70,000 = 1,750,000.
45 x £350,000 = 15,750,000.
Giving us a total value of the development as being 17,500.000. Divide that by 70 units and we have an average value of £250k per house. More than enough to get the salivary glands of the developer's bank manager flowing.
More realistically the market value houses will be nearer £250k per unit = 11,250,000. Add that to the 25 affordable units = £13,000,000. Then divide that by 70 = £185,7k per house as the budget target. From this figure we have to deduct build costs, legal fees and contributions to local infrastructure.
The problem is that build costs for the 25 affordable houses (AHs) will not be that different to the 45 at market value, because of the requirement that the 25 AHs blend in. If the build costs are £150k per unit that equals £10.5 million, giving a profit of £2.5 million, minus £0.5m for contribution to council services for the development = £2M. Then we must deduct the costs of access roads to an adoptable standard and general landscaping.
Looked at that way it begins to look like a whole lot of work for very little return - and we still have legal fees to deduct. Obviously, if the build costs are less, then the profit is higher, but then we cannot skimp on quality of the builds or face litigation for breach of contract - in this case a 106 planning obligation. What then if the development leads to compensation claims against contamination in the future?
TRAVEL GRANT CUTS - On Tuesday (April 29 2014) campaigners collected more than 100 signatures for their petition from parents with children at Herstmonceux Primary School, who will be affected by the change. What will this mean for the proposed 70 new families, who would not in any case have primary school places locally - where the school seen above is full to capacity.

Parents in Herstmonceux launched their campaign to win back free school buses to transport their children to secondary school. Earlier in 2014 East Sussex County Council proposed to axe some of its free bus services for children to help save £78.5m.

A spokesman for East Sussex County Council said: "We appreciate there are strong feelings on this issue but at a time when we are facing significant cuts to our budget, difficult decisions have to be made. In most parts of East Sussex, eligible children already only receive free transport to their nearest school, and these changes will mean the system across the county is clearer, fairer and more equitable.

"The distance from Herstmonceux to Heathfield is around three miles further than to Hailsham, and the cost of subsidizing the longer journey is ultimately borne by the taxpayers of East Sussex. While parents can select a more distant school other than their nearest, at a time when we're having to find savings across all of our departments, we simply can't justify the continued additional cost involved. Under the changes, we will fulfill our legal obligation to provide all eligible children living over the qualifying distance with free transport to their nearest school."
VILLAGE SERVICES, SCHOOLS and DOCTORS
We are reliably informed that the village school if full to capacity. Where then will all the children who live on this new housing estate be educated? The local surgery is also full to capacity. How then will the village cope, when such basic infrastructure is not in place to support another 50-70 families.
Sustainable practice demands that local people should be served locally. Otherwise, transport costs and all the pollution that goes with it, have to be added to Britain's carbon footprint. So much for Zero Carbon Britain.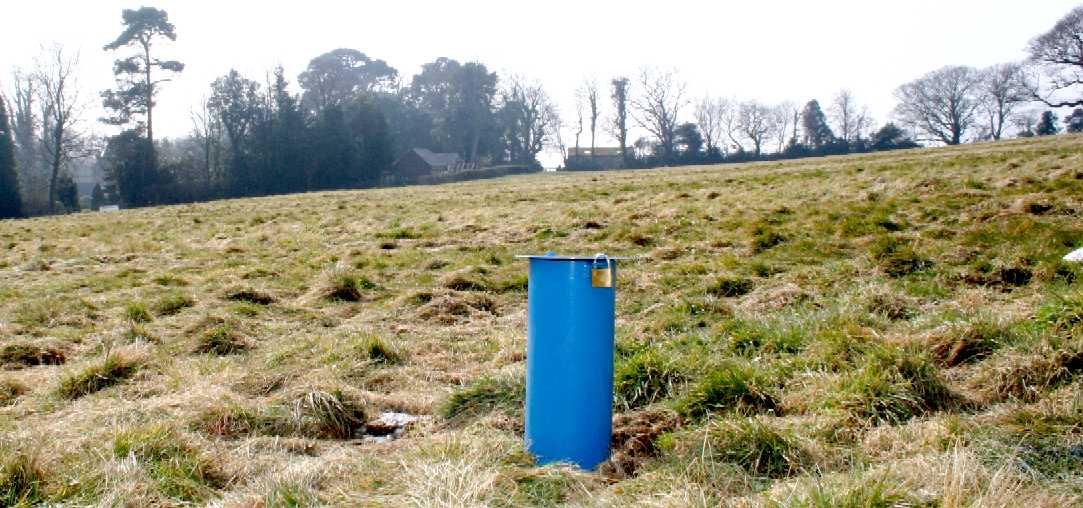 DRINKING WATER CONTAMINATION - You can see from the levels in this photograph that the ancient well used by Herstmonceux Museum for all of its water supply is subject to contamination that will arise if houses are built above the water table. If you check out the plans for the proposed application from December 2014 and January 2015 (they are identical save for the name of the applicant) you will see that houses are suggested on the slope leading to the Museum. It is thus inevitable that the water supply to this unique heritage asset will become contaminated if the proposed development is allowed to proceed. Herstmonceux Museum is the building above and to the left of the magic blue mushroom in the foreground.
SUSTAINABILITY TEST CASE
This is surely not what the Secretaries of State are advocating, where the drive at the moment is for a closed loop economic cycle. The Secretary of State should thus be invited to call in this application if it is passed, either locally or on appeal. For it strikes at the heart of sustainability and what constitutes sustainable practice. It could thus become a test case.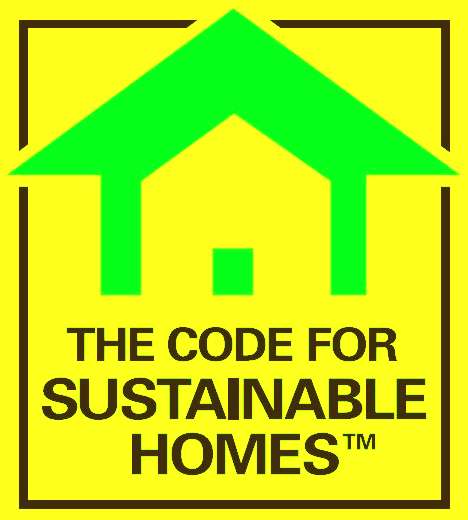 ZERO CARBON BRITAIN
Will the proposed houses be zero carbon? Will they (macro) generate their own electricity? Will they take advantage of the sunshine for solar heating and how well insulated will they be? Will there be charging points for electric vehicles? We doubt it, but new builds should be zero carbon, with fewer draughts, double or even triple glazing and features to harvest energy from nature, to offset the increase in housing energy needs.
JUNGLE POLITICS & FINANCIAL SLAVERY - "BINGLE, BANGLE BONGLE, I'M SO HAPPY IN THE JUNGLE"
=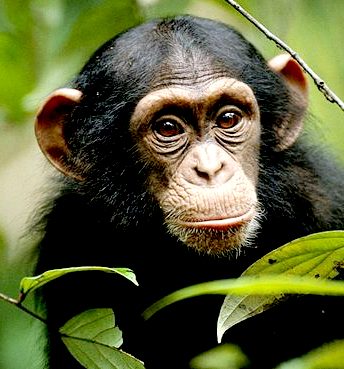 In the jungle we are charged no rent for the tree we swing in and nothing for the bananas we eat. We have all we need free of charge to produce our offspring. Along comes man to enslave his fellow man. The first thing we do is to start charging for the right to swing in a tree. We also charge for bananas, because we now want to profit from territorial rights that should not exist on a tree that we don't need - hence greed is the motivation.
The problem got worse with the invention of money, to simplify barter, coupled with the concept of ownership of natural resources and sovereignty, for exploitation. There is nothing wrong with owning land to farm or to build your own home. The problem comes with land speculation, when land becomes another commodity to be traded for gold, not affordable homes. The issue is control, just like insider trading is illegal.
One common term to derived from such social abominations is: "The Rat Race." We prefer the term "Financial Slavery" and it should be abolished, because it is no less evil than enslaving people to grow cotton or harvest rubber for profit. It's all about profiting from the labour of others.
We're sure that given the choice, all of those fresh to the voting system, would vote for Financial Emancipation - freedom from exploitive shackles. This is a concept we should be exporting, a concept that is sure to bring stabilization to hostile regions and promote world peace.
A mortgage that is too high, is every bit a chain around your neck as with these poor fellows. What gives any human the right to enslave another human being? The answer to that is the State. When the State promotes policies and practices that, in effect, allow one human to profit so hugely at the expense of others - then the State is to blame. If as appears to be the case at the moment, the State wish to change that practice, with the provision of affordable housing, then the State should take care to ensure that the little fiefdoms that have had it all their own way so far, are brought back into line. It is up to you which political party you vote for. As soon as you are 18, why not vote for Financial Emancipation. You will need to find a party with a manifesto that radically revises current planning practices. It will be a kind of economic revolution that the current slave traders (banks and landlords) are sure to stage the equivalent of a Civil War. Bribery will rule supreme, as the establishment will not want their boats rocked. Zero Carbon and Affordably housing - who ever heard of such a thing. Next minute, we'll all be back in the jungle swinging from trees. Oh yes please!
CONSULTEES, NOT CONSULTED
Two glaring omissions from Wealden's list of consultees, are that of English Heritage and the Department for Culture Media and Sport. We are shocked to learn that English Heritage has not been approached, where it is their Monument at Risk programme that is a topic for discussion.
It is equally disturbing that where tourism is one of our biggest exports, that a unique historic building is in danger of being excluded from any tourist's route by this application that is demonstrably insensitive to the need to attract overseas visitors.
New analysis from VisitBritain reveals that more international tourists are traveling across the country than ever before, with spending hitting new record levels in the majority of nations and regions for the first 9 months of 2014.

The new figures from the Office for National Statistics show that the first 9 months of 2014 overseas tourist spending reached new records in Wales (£303 million), Scotland (£1.5 billion), London (£8.9 billion), East of England (£693 million), North West (£849 million) and the South East (£1.7 billion).

Compared to the same period in 2013, from January to September 2014 overseas visits grew at a faster rate to Wales (14%), Scotland (12%) and Yorkshire (12%, reaching a new record of 1.08 million) than they did to London (6%).

Welcoming the figures, Tourism Minister Helen Grant said:

"Britain has so much to offer tourists and it's fantastic that more of them are exploring the country and helping to drive growth outside of London. I want overseas visitors to experience the very best of Britain and with a record £22 billion expected to be spent this year the tourism sector is well placed to keep up this momentum, as part of the Government's long-term economic plan."

Patricia Yates, VisitBritain's Director of Strategy and Communications, said:

"Inbound tourism is an export industry at which Britain is demonstrably successful, with further growth predicted this year. VisitBritain will continue to focus on the rebalancing of this growing industry in 2015 to benefit the whole country. Next week we will launch a £3 million Countryside is GREAT campaign to showcase the beauty of our countryside – from Cornwall to the Lake District, Pembrokeshire to the Scottish Highlands."
TOURISM STATEMENT
In all the documents cited so far, there is no "Tourism Statement." Herstmonceux is a village that depends on visitors for income. The sites that tourists are likely to visit close by are Batemans and Windmill Hill. Some of these visitors, whether industrial archaeologists keen to see one of the last coal fired power stations (Battersea) or Rudyard Kipling fans, will want to see the sleepy little village of Herstmonceux where an electrical industry thought leader, The Baron de Roemer, was building his electrical supply empire, having sated his own desire for clean light and cooking. Not that long ago we lost the Truggery, and to many that was a tragedy in tourism terms - and all because our local councils have no real vision. They just do not understand or value what they have, or had. They are sheep, blindly stumbling from one disaster to the next catastrophe, in the process destroying the country scene. Why? Because visionary leaders do not go into local politics. Local politics is all about local control for the favoured few.
It is well known that tourists plan holidays according to a theme. The theme in London, or London's top ten include:
4. Tate Modern
5. London Eye
10. Madame Tussauds
Herstmonceux's (South-East) top ten theme tour of the UK might include:
1. Science Museum, London
2. Battersea Power Station, London
3. Amberley Museum
4. Rudyard Kipling's Batemans
5. Jubilee Walk & Edison Trail
6. Herstmonceux Museum, Lime Park (from the Edison Trail)
8. The Truggery
10. RAF Wartling
LIST OF CONSULTEES WD/2015?0090/MAO
| CONSULTEE NAME | SENT | REPLY DUE | RECEIVED |
| --- | --- | --- | --- |
| . | . | . | . |
| ESCC - Highway Authority | 22/01/2015 | 12/02/2015 | - |
| Southern Water Services | 22/01/2015 | 12/02/2015 | - |
| WDC - Conservation and Design Officer | 22/01/2015 | 12/02/2015 | - |
| Natural England | 22/01/2015 | 12/02/2015 | - |
| Ministry of Defence | 22/01/2015 | 12/02/2015 | - |
| ESCC - County Archaeologist | 22/01/2015 | 12/02/2015 | - |
| Environment Agency (Solent & South Downs Area) | 22/01/2015 | 12/02/2015 | - |
| Police (Crime Prevention) | 22/01/2015 | 12/02/2015 | - |
| WDC-Rother - Pollution Control | 22/01/2015 | 12/02/2015 | - |
| WDC-Rother - Public Footpaths Officer | 22/01/2015 | 12/02/2015 | - |
| High Weald AONB Unit | 22/01/2015 | 12/02/2015 | - |
| WDC - Housing Department | 22/01/2015 | 12/02/2015 | - |
| ESCC - Development Contributions | 22/01/2015 | 12/02/2015 | - |
| ESCC - Strategic Planning | 22/01/2015 | 12/02/2015 | - |
| ESCC - Rights of Way (Footpaths) | 22/01/2015 | 12/02/2015 | - |
| ESCC - Flood Management | 22/01/2015 | 12/02/2015 | - |
| Herstmonceux Parish Council | 22/01/2015 | 12/02/2015 | - |
| | Not yet consulted | - | - |
| | Not yet consulted | - | - |
| Ramblers associations | Not yet consulted | - | - |
| | 22/01/2015 | - | - |
This is a specimen tree that over the years has become a landmark that walkers and residents associate with the village and the Cuckoo Walk. In our opinion the tree should be protected by a Tree Preservation Order. The reasoning behind this is simple logic. As you can see from the pictures above taken in January of 2015, there is a branch seen in the picture on the left that has broken off from a limb clearly visible in the picture on the right. Being just 25 feet from a public footpath and with much of the north-east side of the tree actually overhanging the public footpath, it is obvious that this tree is not receiving the care it deserves and should thus be granted protected status - especially as it presents a danger to the public. Because of course this is a "public" footpath. How the tree warden missed this is beyond us.
For some reason Wealden seem not to care about this tree, or the safety of the public, but by contrast, have paid particular attention to a sycamore that is nowhere near a public footpath and not even in the same field. How then do you explain the interest in one tree, but not another? Is to to do with land ownership? Or is it that this council have another hidden agenda?
Public rights of way – footpaths, bridleways, and byways – are all 'highways' in law. This means they get the same protection from the law as a road does. They have to be kept open, they can't be obstructed and they have to be usable. The duty to keep them open and usable lies with the local highway authority (the county council, or else the unitary authority where there is no county council).
Since the 1950s, county councils and unitary authorities have been required to keep a record of public rights of way. This is called the definitive map and statement of public rights of way. Where a path is shown on this record, that is conclusive proof of its public status. You have the right to apply for a path to be included on the definitive map and statement – this is the common method of proving that a way is public.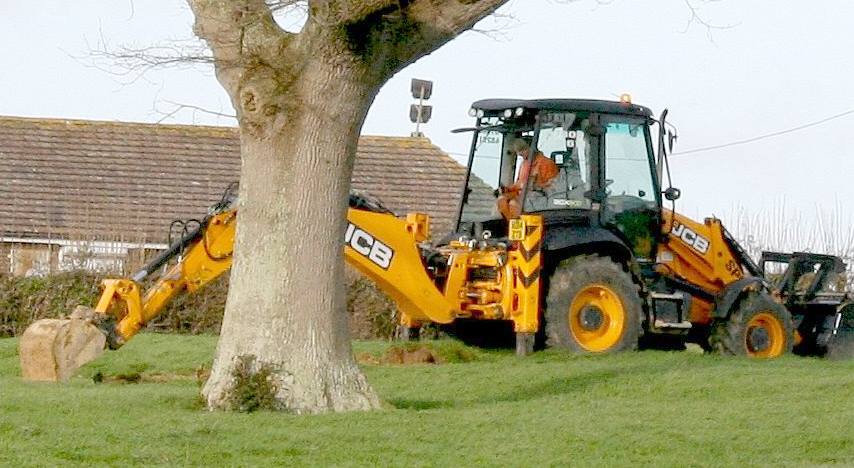 Money is being spent on this site - as the JCB digger seen here in December 2014 confirms, but not on keeping the landmark oak tree safe for passers by.
Concerning Herstmonceux Museum, Wealden have spent thousands of ratepayers pounds doing their best to keep non-native weed trees close to a historic building. Odd to say the least. Malicious even we hear you say. Possibly! Whatever is the cause of the inconsistencies in case handling, it is not logical - hence it appears irrational, nor is/was the blight in keeping with the duty to protect historic assets. The officer signing recent correspondence relating to the above is David Whibley, presumably on the instructions of Kelvin Williams. Bearing the above bang-up-to-date example of inconsistent behavior in mind, can we trust this council to consider the issues relating to the planning application under consideration in unbiased fashion? Is has been confirmed that the local councillor, Andy Long, has not been in touch with Lime Park Heritage Trust to speak about any of these issues. It leaves one feeling unrepresented. Are councillors paid to represent the people?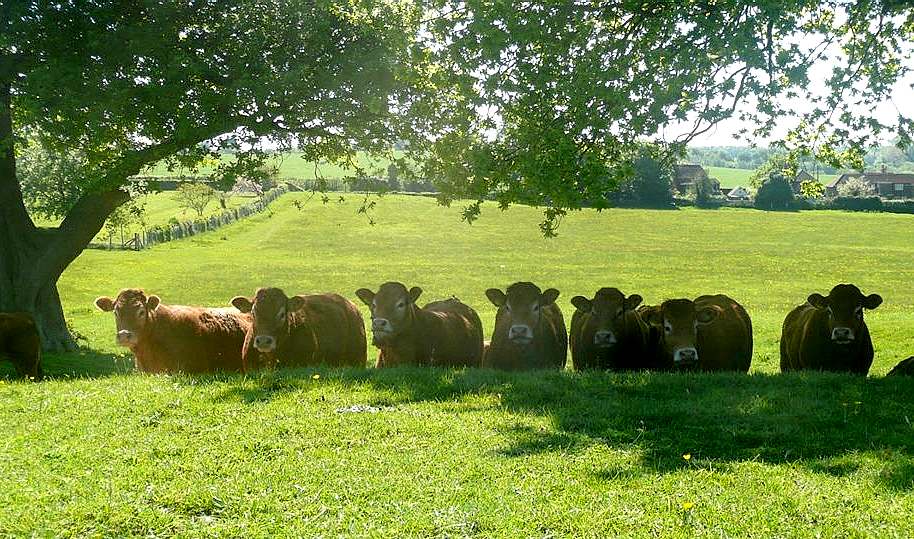 These poor cattle will be made homeless. A long time feature of this particular country walk is the livestock that grazes the field in summer months. They are an attractive feature that adds to the character of the village.
SUSSEX INDEX A - Z
CHIDDINGLY - HORSE SHOW and GYMKHANA
CUCKMERE VALLEY - EXCEAT
HERSTMONCEUX - MUSEUM - COSTS SCANDAL - PARISH COUNCIL - ACTION GROUP
TWISSELLS MILL, OLD HEATHFIELD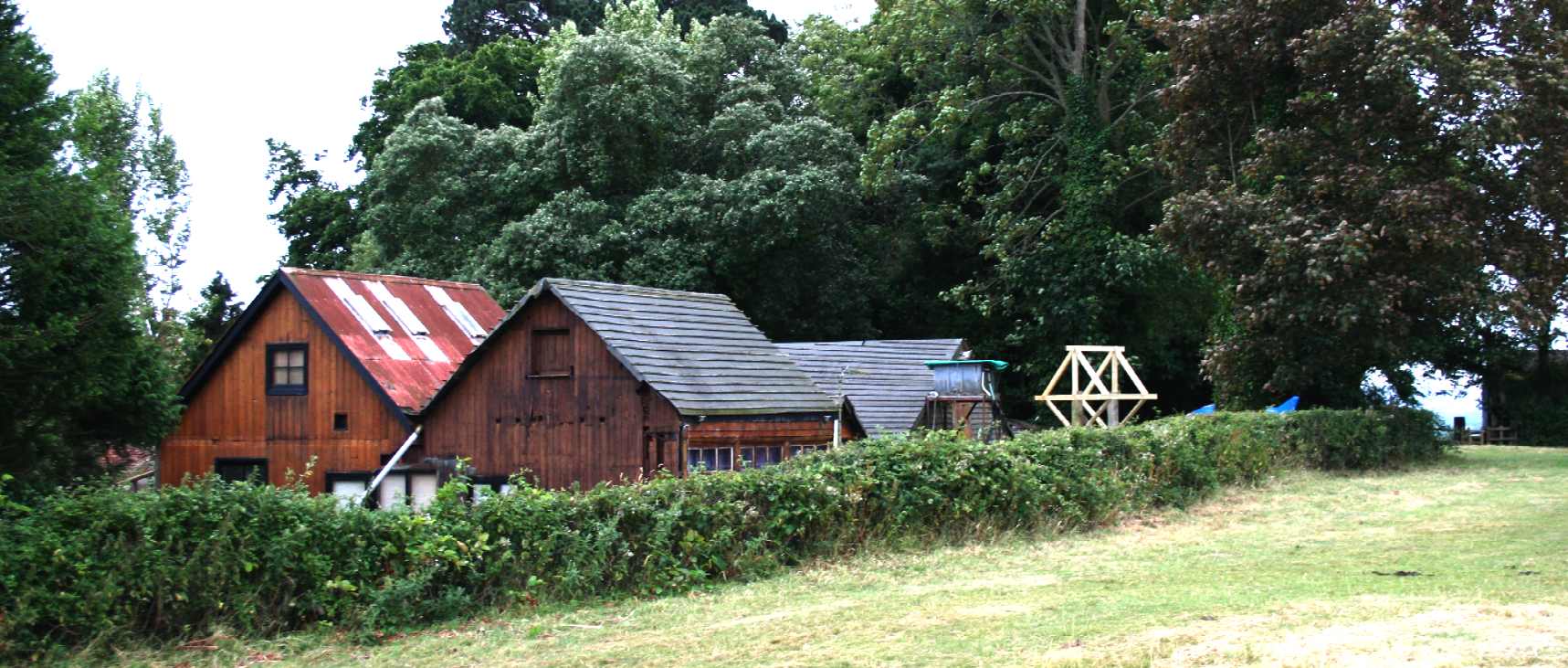 RURAL UNDERSTATEMENT - One of the very few old industrial timber buildings in the UK. The generating works at Herstmonceux is a rare find that could just as easily become buried under a housing estate. If we are going to allow the building of houses on green belt, would it not be better to allocate fields that don't have a history to ruin. There are thousands of acres of flat farmland in this vicinity that would not spoil an interesting tourist attraction.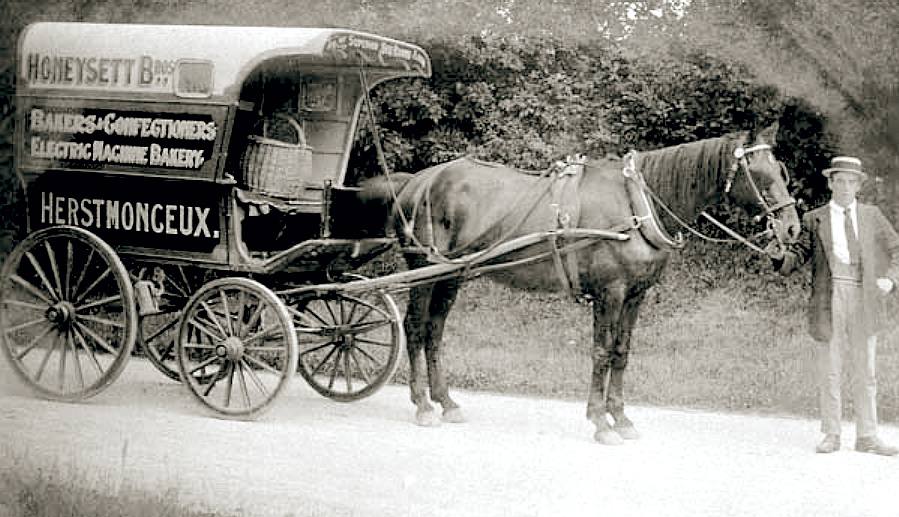 EVEN MORE LOCAL HISTORY - James married Sarah Shorter who had recently had a son Robert. Although it is not clear who Robert's father was, James certainly took on that role. Two of Robert's great-grandchildren, Stephen (1880-1940) and Robert Honeysett (1884-1912), were bakers and confectioners using the latest electric baking machinery as is clear from the sign writing on the side of this horse drawn wagon. Herstmonceux Bakery was one of the few in England at the time that could boast such innovation - all due to the Baron de Romer and his generating buildings in Lime Park. This photograph is from an old postcard courtesy of Mick Hall. In 1982 one villager told the Museum's curator that he would stand at the top of Lime Cross hill and look down to the village, where he could see the lights in the Bakery growing bright then dim in time with the sound of the generating engines in Lime Park. This picture is evidence that that conversation was more then likely factual. We do not know the name of the gentleman telling that tale. We are just pleased to be able to relay it to you.
LINKS
http://www.sussex-young-walkers.org.uk/
http://www.ramblers.org.uk/sussex
http://www.sussex-ramblers.org.uk/
http://new.polegateramblers.org.uk/
http://www.highwealdwalkers.org.uk/
Sussex Express county news concerns over housing plans in Herstmonceux
http://www.mirror.co.uk/news/uk-news/tory-mp-eric-pickles-failed-276396
http://www.parliament.uk/business/commons/
http://www.sussexexpress.co.uk/news/county-news/concerns-over-housing-plans-in-herstmonceux-1-5815244
Day out with the kids Museums-and-Galleries
http://www.sussex-southdowns-guide.com/sussex-museums
http://www.sussextourism.org.uk/
www.sussexpast.co.uk/properties-to-discover/lewes-castle
Brighton Royal Pavilion, Libraries & Museums
Daily Mail almost-6-000-buildings-historic-sites-risk-lost-neglect-decay-say-English-Heritage
http://www.english-heritage.org.uk/
http://www.thekeep.info/
http://www.heritagegateway.org.uk/gateway/
http://www.eastsussex.gov.uk/environment/archaeology/default.htm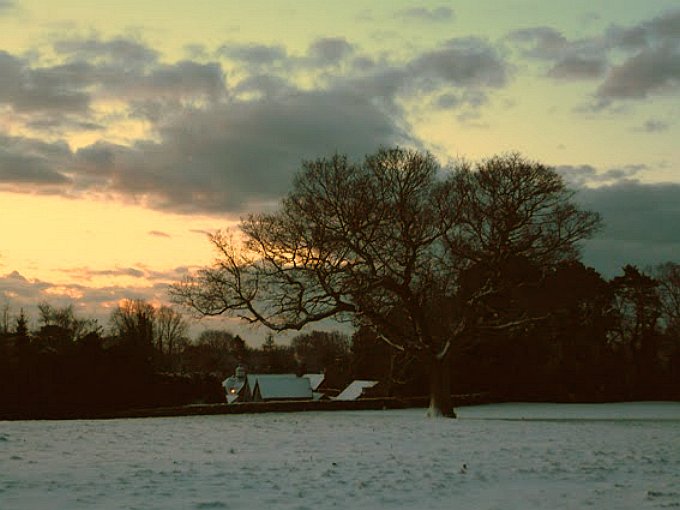 WINTER SUNRISE - January 2009. The snow has settled overnight on the hamlet of Flowers Green. Lime Park is a private estate off Church Road, on the way to Herstmonceux Castle. The generating buildings are an attractive and familiar feature in the landscape. This view will be lost forever to walkers if the proposed planning application is granted consent.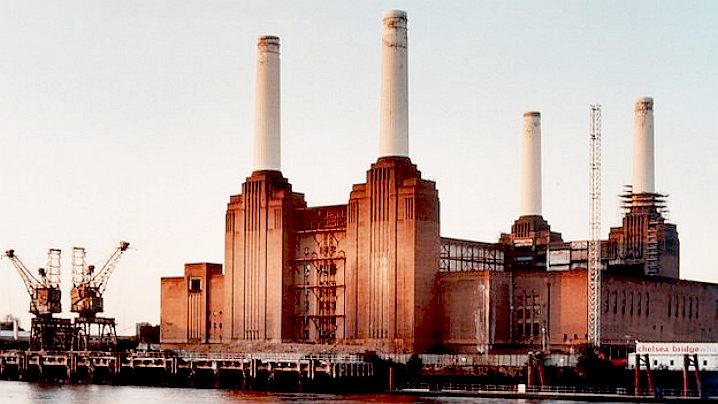 MMP EARLY ELECTRICITY GENERATION - Battersea Power Station (seen above) in London, is one of the other two buildings on the same Monument Protection Programme as Herstmonceux Museum. The other building is Batemans at Burwash (seen below), the home of Rudyard Kipling. Like Herstmonceux Museum, Battersea power station supplied electricity to homes and businesses in and around London, linked to other stations (that have now been demolished) via the National Grid. Batemans only generated a small amount of electricity, in fact just enough to power 10 light bulbs in the house.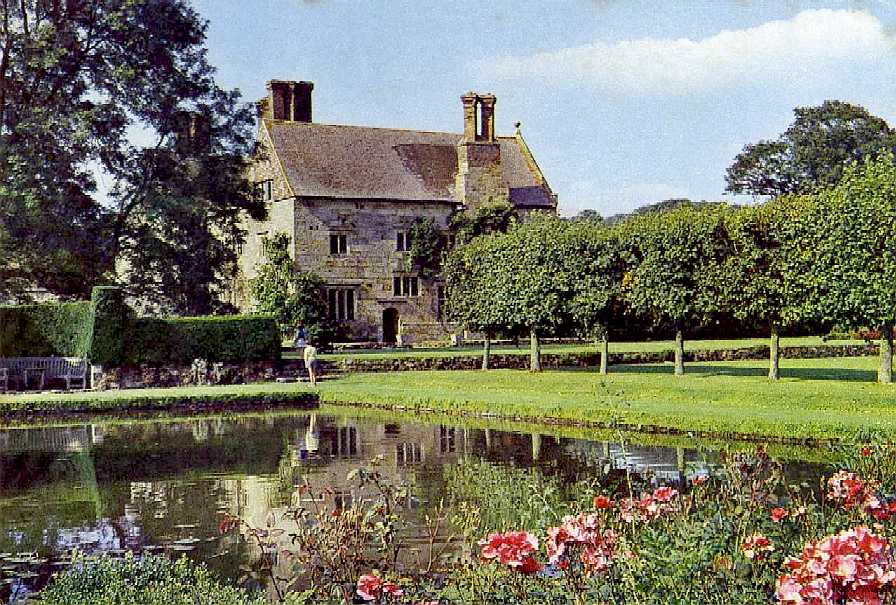 Batemans is a 17th-century house located in Burwash, East Sussex, England. Author Rudyard Kipling lived in Bateman's from 1902 to his passing in 1936. His wife left the house to the National Trust on her death in 1939 and it has since been opened to the public. Bateman's is a modest Jacobean Wealden sandstone mansion built in 1634 for a local ironmaster, John Brittan. Six brick columns form a massive central chimneystack above the gabled facades. Today the rooms are left as they were when the Kipling family lived there, much as we are doing our best to keep the rooms at Herstmonceux, as they were when lived in by the local inventor.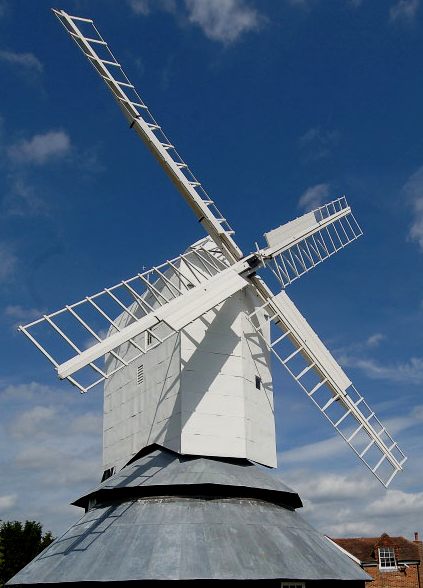 This is the windmill at Windmill Hill, ground the flour that was baked by electricity at Herstmonceux. The proposed 'Edison Walk,' would take ramblers from Herstmonceux Village to see the site of the old Bakery, then along the public footpaths in the field the subject of this application, to see Herstmonceux Museum, then across to Windmill Hill to see where the flour was milled - on the way to Burwash, to admire Rudyard Kipling's mill and electricity generating set. Thousands of people each year visit the many windmill sites in Sussex. The link with electricity for baking and back again to windmills as modern electricity generators is a fascinating technology tie up.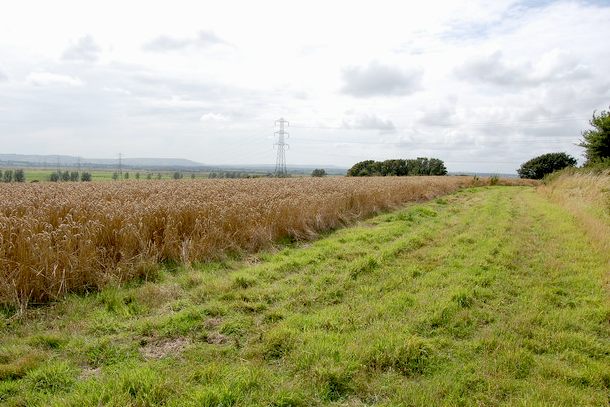 Another interesting ramble would be from RAF Wartling, along this public footpath, to RAF Herstmonceux. The Chain Home, early warning radar stations from WWII are very a very popular subject with schools and colleges. This walk would give students of industrial archaeology a snapshot of the interaction between RAF operations and the integration between villages. Herstmonceux Museum was the hospital for wounded airmen, while Lime House billeted RAF officers. The clear line of site that exists as of January 2015, will eliminate the opportunity for walkers to see this in the flesh - to be replaced by a housing estate for a get-rich-quick scheme.
COUNCIL OFFICERS HAVING CONDUCT OF PLANNING MATTERS RELATING TO HERSTMONCEUX MUSEUM
COUNCIL MEMBERS SITTING ON - AREA PLANS SOUTH
Andrew Long - (no email address)
David White - cllr.david.white@wealden.gov.uk
Diane Dear - cllr.dianne.dear@wealden.gov.uk
Charles Peck - cllr.charles.peck@wealden.gov.uk
Chris Hardy - cllr.chris.hardy@wealden.gov.uk
Chris Triandafyllou - cllr.chriss.triandafyllou@wealden.gov.uk
Daniel Shing - daniel.shing@wealden.gov.uk
Dick Angel - cllr.dick.angel@wealden.gov.uk
Barby Dashwood-Morris - cllr.barby.dashwood-morris@wealden.gov.uk
Barry Marlowe - cllr.barry.marlowe@wealden.gov.uk
Bill Bentley - cllr.bill.bentley@eastsussex.gov.uk
Brian Jarman (deceased)
Brian West - (retired)
John Blake - cllr.john.blake@wealden.gov.uk
Lin Clark - cllr.lin.clark@wealden.gov.uk
Nigel Coltman - cllr.nigel.coltman@wealden.gov.uk
Nigel McKeeman - cllr.nigel.mckeeman@wealden.gov.uk
Raymond Cade - cllr.raymond.cade@wealden.gov.uk
Ron Cussons - cllr.ron.cussons@wealden.gov.uk
Stephen Harms - cllr.steve.harms@wealden.gov.uk
Stephen Shing - cllr.stephen.shing@wealden.gov.uk
Susan Stedman - cllr.susan.stedman@wealden.gov.uk
LOCAL NEWSPAPERS CONTACTED
Sussex Express - sussex.express@jpress.co.uk
amie.morrell@jpress.co.uk
Eastbourne Herald - eastbourne.herald@jpress.co.uk
The Argus - lucy.pearce@theargus.co.uk
emily.walker@theargus.co.uk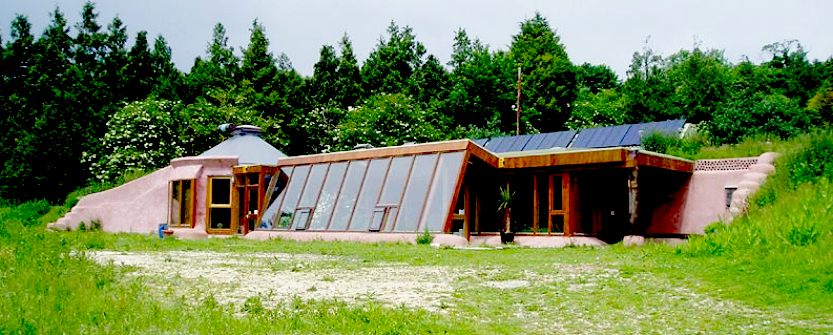 EARTHSHIP BRIGHTON - Sustainable building depends on design choices in terms of architecture, systems and materials. Some natural buildings are mainly defined by choice of material. Cob building, for example, can be used to build beautiful homes using earth from the site, but often with limited integration of appropriate systems. Other approaches can be more holistic, none more so than earthships. There are many ways you can break free of the shackles of society, and these days it is fashionable to use alternative technology to make a cave for yourself without being labeled a hippie. There is of course nothing wrong with being in touch with mother nature.
HERITAGE INDEX A - Z
AVIATION - EASTBOURNE
BARCLAYS BANKING LET DOWN - MISSING ACCOUNT MONEY
BARON CARL VON ROEMER & CHARLES de ROEMER
CAMPBELL HALL - BLUEBIRD ELECTRIC CARS
GAS ENGINES - COAL CONVERSION, INTERNAL COMBUSTION
OBSERVATORY - HERSTMONCEUX CASTLE
SOLAR LADY - STATUE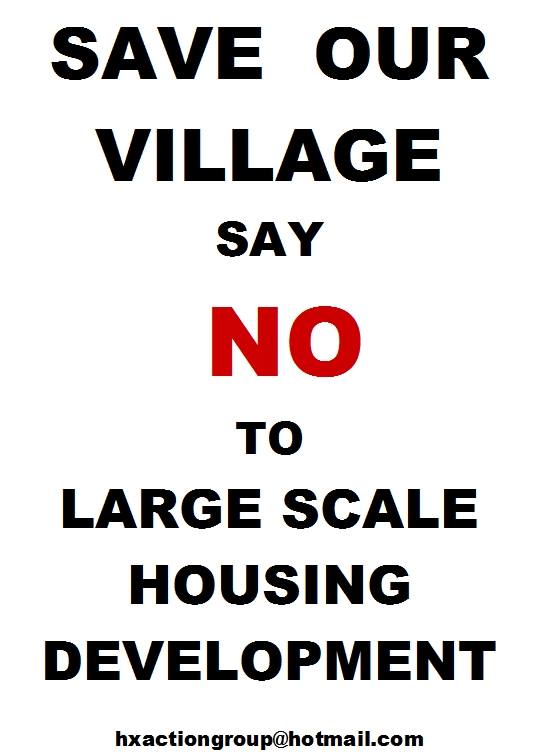 If you want to see the inadequacies of the proposed entrance to this site, visit the Herstmonceux Action Group's Facebook page, where there is some superb video footage, clearly spelling out the traffic dangers from a 90 degree entry to the busy A271, with virtually no visibility splay, and traffic calming measures that add to what could be a very confused accident black spot.