The United Kingdom is experiencing housing shortages and property prices rocketing out of control because of Government policies that have failed to control inflation or to index link the cost of living with the cost of houses. This situation effectively enslaves working class people on a low income, preventing them aspiring to home ownership and relegating them to a life of rented accommodation and so an artificially high price to pay for a roof over their head.
When the state stopped building low cost housing, they gave free reign to wealthy landowners to put up rents with very little by way of control. Hence, a typical rental will now cost more than twice the equivalent mortgage - and the house is never yours.
| | |
| --- | --- |
| | |
| . | . |
| Our homes are available in different formats - this is an example of a mobile home, self-build in cedar. To qualify as a mobile home the units have to be transportable in two parts. There are advantages to having a smaller home, such as reduced airspace to heat. Transportability can also be useful. This example does not have a solar conservatory. We recommend that each home owner should fit an energy harvesting combination at the build stage. This keeps costs down. Retro-fitting is expensive. | Our homes are available in different styles - this is a sustainable timber unit with two stories, and please note that these examples do not include solar heating or photovoltaic panels. They are included so that potential applicants can see what sustainable houses look like. We hope you may agree that timber buildings can be very attractive. |
WHAT CAN YOU DO ABOUT IT?
There is nothing much you can do about the political agenda, such as to force politicians to mend their ways. The UK Government has given directions to local authorities to build more affordable housing, but local councils are unable to do so for a number of reasons. Indeed, since selling off their council housing to raise fast budget money, councils are in just as big a dilemma as before, if not worse, because the profits from rentals that they would have enjoyed, now go into private hands or big business with no social benefits deriving locally whatsoever.
This is because many local politicians (councillors and council officers in the UK) are beholden to big business and landowners even if they don't realise it. Despite the fact that they could if they so chose, exercise their powers of compulsory purchase to free up land for affordable development. The unprecedented National Debt, that has been rising unchecked since at least 2008, in in part due to unsustainable practices. Sustainability is affordability. If you cannot afford something it is not sustainable. Thus our society is at present unsustainable and dangerously unstable.
What you can do as an individual is to opt out of the rat race by joining a local housing group that follows guidelines similar to ours. Our geographical area is the South Coast and we are based in Sussex.
At the moment our membership covers the Lewes, Eastbourne and Wealden Districts in East Sussex.
WHAT ARE THE SHS's RULES?
The SHS uses a set of common sense guidelines for groups of people with a shared goal; to own their own home at an affordable price.
It's a bit like a building society, but large building societies as you might see on the high street, do not build houses for their members. That is one of the biggest differences. All high street building societies do is lend money that you can use to buy a high priced house from a traditional property developer, many of which are listed on this site by way of example.
WHAT DO YOU GET?
The plot that is allocated to each member is approximately 900m2. That can be in an oblong or a square shape, examples of which you can see below shown as an individual plot and below that arranged in a street formation - by way of examples. The footprint of an 18.4 x 6 meter (60 x 20ft) home is shown in brown. In practice the shape of plot will be dictated by the service roads and alignment with the sun. These plots are exceptionally generous, and for this reason no infill will be allowed - to preserve the amenity (tranquility) for neighbors in perpetuity. The position of your home on your plot is a matter of individual taste, though some kind of order is preferred for the supply of services. The reason for adopting a street pattern is because of the cost of putting in a service road. We are aiming to have more space, such that a conventional street pattern as seen below (by way of example) is unlikely to meet with our objectives.




30x30 meter regular plot in a street formation
40x22.5 meter irregular plot in a street formation. Whatever format is adopted, the development needs roads and other community services, and that is bound to mould the layout of any site.
WANT TO KNOW MORE?
Presentations will be arranged for groups on request in the Eastbourne area from January of 2014. Please use the contact information here to email us for the next group meeting. How green is your pasture?
THE CONSTITUTION
This will be published as soon as it is agreed between the founding members.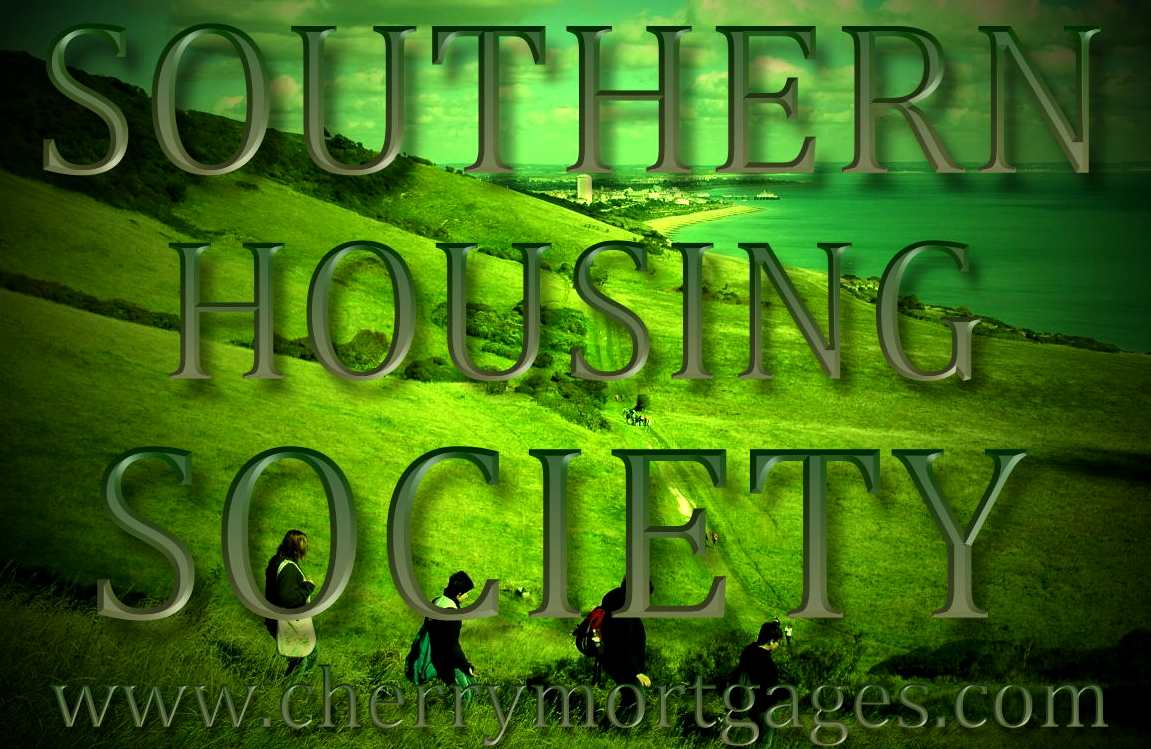 A selection of famous views in and around the south of England. We live in a beautiful country, we aim to keep it that way with houses that are as near zero carbon as we can afford to make them.

LEWES DISTRICT BUSINESS AWARDS 2014
CATEGORIES
LEWES DISTRICT COMPANY OF THE YEAR - sponsored by The Santon Group

LEWES DISTRICT SMALL BUSINESS OF THE YEAR - sponsored by Knill James

THE LEWES DISTRICT BUSINESSPERSON OF THE YEAR - sponsored by Basepoint Business Centres

LEAP ENTREPRENEUR OF THE YEAR - sponsored by LEAP

LEWES DISTRICT AWARD FOR BUSINESS INNOVATION - sponsored by Lewes District Council

LEWES DISTRICT AWARD FOR BUSINESS IN THE COMMUNITY - sponsored by Harvey & Son Ltd

LEWES DISTRICT AWARD FOR CLEAN, GREEN & MARINE - sponsored by Veolia Environmental Services

LEWES DISTRICT AWARD FOR BEST PLACE TO VISIT - sponsored by Viva Lewes

LEWES DISTRICT AWARD FOR BEST INDEPENDENT RETAILER - sponsored by Wave Leisure

LEWES DISTRICT AWARD FOR SOCIAL ENTERPRISE - sponsored by The Aldridge Foundation
FREE ENTRY

Firstly review all of the categories available and determine which are appropriate for your business. Then…

Copy the criteria and questions, detailed on the categories tab, and paste in to a word document.
Use these questions to structure your answers for the entry. Once completed, save the document as a PDF.
Then simply fill in your contact details on this page.
Upload your company logo in JPEG.
Tick the box of the categories you wish to enter (maximum of three).
You will then be asked to upload your entry in PDF and an image to illustrate your entry in JPEG.
Once done, click 'Submit Entry' and entry process it complete.


TOP TIPS

Use the criteria provided as a general guide to your answers.
Keep your entry to around one thousand words and no more than two pages of A4.
Write in plain English and keep it simple. The judges are unlikely to be experts in your particular field so avoid jargon.
Also consider providing a robust evaluation of your business including competitor analysis, sales, turnover and profit figures.
Finally… avoid vague statements or clichés!

RULES

Please take a moment to read and understand the rules of entry:

Entry is open to all businesses who are based in the Lewes District.
Have a look at the categories and decide which are the most suitable making a note of the criteria detailed within description.
You can enter into a maximum of three categories.
The two page count is approximate but please do try not to exceed.
The judges have the right to move entries between categories if they feel that an entry has been submitted into an inappropriate category.
The judges recognise that modesty may prohibit some successful businesspeople from entering the individual award categories. They will therefore consider some of the more outstanding entries with a view to identifying potential finalists in these individual categories.
The qualifying period for entries is up to the closing date of 14 March 2014.
Please note that all information received will be treated confidentially and is only relevant for the judges.


LDBA CONTACTS
Southover House
Southover Road
Lewes, East Sussex
BN7 1AB

T: 01273 666200
E: lewes@midnight.co.uk
LEWES DISTRICT
Lewes is a local government district in East Sussex in southern England covering an area of 113 sq mi (290 km2), with 9 miles (14.5 km) of coastline. It is named after its administrative centre, Lewes. Other towns in the district include Newhaven, Peacehaven, Seaford and Telscombe. Plumpton racecourse is within the district. There are 28 parishes in the district.

The district was formed on 1 April 1974 by the Local Government Act 1972, and was a merger of the former borough of Lewes along with Newhaven and Seaford urban districts and Chailey Rural District.

The district consists of 21 wards which are represented by 41 councillors. Following the local elections in May 2011, the political makeup of the district is 22 Conservative members, 18 Liberal Democrats and one Independent member. Prior to the 2011 election, the council had been in the control of the Liberal Democrats since 1991.
EASTBOURNE DISTRICT
Eastbourne's greater area comprises the town of Polegate, and the civil parishes of Willingdon and Jevington, Stone Cross, Pevensey, Westham, and Pevensey Bay village. All are part of the Wealden District. Within Eastbourne's limits are:

1 - Langney: Langney Rise, Shinewater, Kingsmere, Langney Village, The Marina, Langney Point. 2 - Hampden Park: Hampden Park Village, Willingdon Trees, Winkney Farm, Ratton. 3 - Inner areas: Rodmill, Ocklynge, Seaside, Bridgemere, Roselands, Downside. 4 - Town centre: Town centre, Little Chelsea, Meads, Holywell, Old Town, Upperton. 5 - Sovereign Harbour: North Harbour, South Harbour.
Eastbourne Borough Council is responsible for local governance, with representation provided by twenty seven councillors from nine wards, with elections to the council being held every four years. The 2011 election resulted in a council made up of 15 Liberal Democrat and 12 Conservative councillors. The council operates out of a Victorian town hall designed by W. Tadman Foulkes, and built between 1884 and 1886 under supervision of Henry Currey, the Duke of Devonshire's architect. East Sussex County Council has responsibility for education, libraries, social services, civil registration, trading standards and transport. Out of the 49 seats, nine are filled by the Eastbourne wards. The 2009 East Sussex County Council election resulted in 29 Conservatives, 13 Liberal Democrats, 4 Labour and 3 Independent, of which Eastbourne provided 6 Liberal Democrats and 3 Conservatives.

The Parliament Constituency of Eastbourne covers a greater area than the nine local wards, extending to the north and the east. Eastbourne is a marginal seat contested between the Conservatives and the Liberal Democrats. The Liberal Democrat Member of Parliament for Eastbourne is Stephen Lloyd, who took the seat from the sitting Conservative MP Nigel Waterson with a 3.8% swing on a turnout of 67% in the 2010 General Election. At European level, Eastbourne is represented by the South-East region, which holds ten seats in the European Parliament. The 2009 election returned 4 Conservatives, 2 Liberal Democrats, 2 UK Independence, 1 Labour and 1 Green.
WEALDEN DISTRICT
Wealden is a local government district in East Sussex, England: its name comes from the Weald, the area of high land that occupies the centre of its area.

Wealden District Council is elected every 4 years, with the Conservative party having had a majority on the council since the first election in 1973, apart from a couple of years after 1995 when no party had a majority. As of the last election in 2011 the council is composed of 47 Conservatives, 5 Independent and 3 Liberal Democrat councillors.

Wealden District covers two main upland areas: the section of the High Weald within East Sussex; and the eastern end of the South Downs, between which lies the Vale of Sussex. The River Ouse, some of the tributaries of which originate in the district, forms the border with the Lewes District; and the River Cuckmere is entirely within its boundaries. The south-western border is on the Pevensey Levels. Both flow into the English Channel. The River Rother rises on the Weald and flows easterly towards Rye Bay.